Fito & Fitipaldis return "without plan B, nor parachute"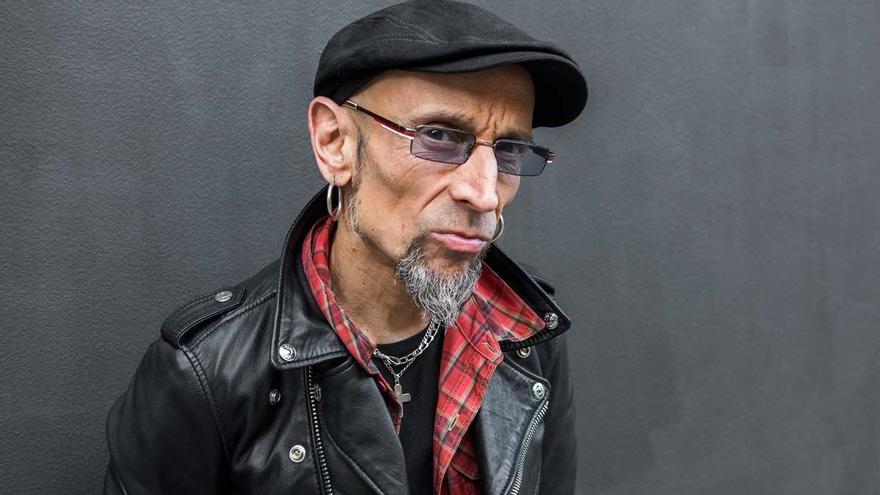 After overcoming one of his cyclical creative crises ("I must be the only artist who admits to having them," he jokes), Fito Cabrales got a cycle of "serious" songs, with allusions to the passage of time and a certain funerary imagery that he wanted to remove iron from the album's nice graphic design: those skulls with comic lines and Mexican connotations. 'Cada vez cadaver' is the strange, perhaps disturbing, title of this album with which Phyto & Fitipaldis breaks a seven-year editorial break and he takes up "a job that you have never wanted to be, but rather to be a passion."
Album of songs that Fito composed with an acoustic guitar ("even the fastest ones") and that points towards a certain distillation of sound with his meticulous production by Carlos Raya, seeking "forcefulness, electricity and different colors". We have a 'bluesy' ballad like 'Words burn', pinches of funk, plain rock'n'roll…, And the starting half-time, chosen by Fito himself as the first single despite its apparently uncommercial parameters. "I know it's a shitty 'single', because it lasts almost six minutes and it's not very happy. The company called me and told me that they were not going to put it on some radios, "he explains. "But it has always been like that with this band."
The frustrated rockabilly band
The theme slides skeptical verses: "You who see me, tell me who I am / Who needs a king having a jester here." But that is how he vindicates himself, as a funny minstrel delighted to live in his "parallel reality", a world of "tours and music that seems to us more beautiful than the real one". 'Cada vez cadaver', the song, owes its first creative impulse to Quique González. "I hadn't wanted to write for a while, until I listened to his album 'Delantera mítica' and I fell in love with him and it gave me impetus to make songs again"Reveals Cabrales, who wrote the Madrid singer-songwriter a thank you letter from which he wrote his song. The title comes from an expression that occurred to him long ago. "About eight or ten years ago I wanted to make a rockabilly band and it occurred to me to call it Cada Vez Corpse. I didn't form the band, but I was obsessed with the name. " It now serves as the "common denominator" of a songbook in which reflections on aging float. "I didn't think of making a concept album about the passage of time, but you can tell I've thrown it around."
It has been 15 years since the album 'By the mouth lives the fish' represented the leap of Fito & Fitipaldis to the league of pavilions and stadiums. Does Fito like to think that his current songs not only reach the general public, but that they continue to interest the old followers of Platero's urban rock and you? There, clear the question indicI walk that "you cannot do something that depends on the approval of others", And that" in the end, you put the filter ".
Rock that fills pavilions
He knows that the softness of Fito & Fitipaldis sound compared to his previous life aroused objections in the more 'underground' sectors that had followed him in the 90s. "But I have never cared that they tell me in a song mine is shit, or that I repeat myself… ", he reflects. "Yes, I am screwed by the critics that do not take other things into account, such as that we are a rock band that sells many records and performs in pavilions, something that is not very normal." But, although rock'n'roll is not what it used to be in the younger bands, Fito sees "a lot of artists who, as old as we are, people have grown fond of, like M-Clan, El Drogas and many more".
The road is the goal they are now holding on to, with a tour that they hope to start in March. Fito & Fitipaldis will only act again if the conditions are those of the pre-pandemic, with full capacity. "And there is no plan B, no parachute," he stresses. Rock'n'roll, like that source of energy that older men like the rolling stones. "The scenario cures them and takes years away from them: they surely don't have osteoarthritis or heartburn. The same happens to me".