Fishing is on a war footing and threatens legal action for the closure of 87 fishing grounds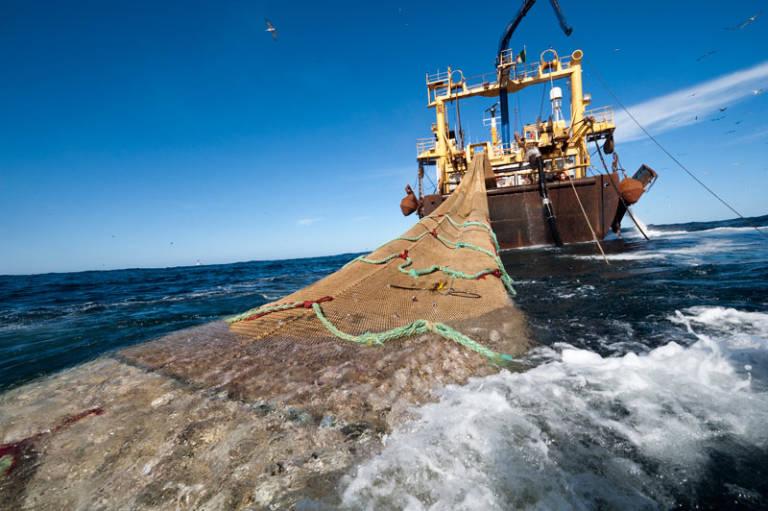 Fishing threatens legal action before the decision announced by the European Commission to close 87 fishing areas. This is how the employers' association Cepesca has pronounced itself in a statement in which it does not rule out, likewise, "the call for strikes and concentrations before different European and Spanish organizations."
The organization will act together with other European organizations through the European Bottom Fishing Alliance (EBFA), which represents more than 20,000 fishermen and 7,000 European vessels. Another emergency meeting will take place tomorrow to deal with the matter.
"While waiting to know the legal text, the sector denounces that it has not had the corresponding mandatory consultations or an analysis of the socioeconomic impact and is also based on reports with scientific gaps, such as the exclusive use of the footprint of fishing from trawlers, and not from fixed gear", indicates the employer's association in its statement.
The affected fishing areas in which all activities in the industry that involve contact with the seabed (trawling, longlining, gillnetting, etc.) are prohibited are located in France, Spain, Portugal and Ireland, "which would have devastating consequences », according to the sector. "The regulations would have a very negative impact on the future of bottom fishing in the Atlantic and, therefore, on more than 10,000 fishermen. In the Spanish case, it would affect about 500 vessels of different types of bottom fishing; in total about 500 vessels that catch shrimp, Norway lobster, hake, sea bream, alfonsino and black sable, among other species, and more than 2,500 fishermen, "he adds. Cepesca.
For his part, Iván López van der Veen, president of EBFA, points out that "there has been a lot of arbitrariness in the creation of this regulation and we also doubt that the Commission has the capacity to make these decisions in some cases. Therefore, we want to see the legal text to make decisions."