Fisac: «We have to try to make history»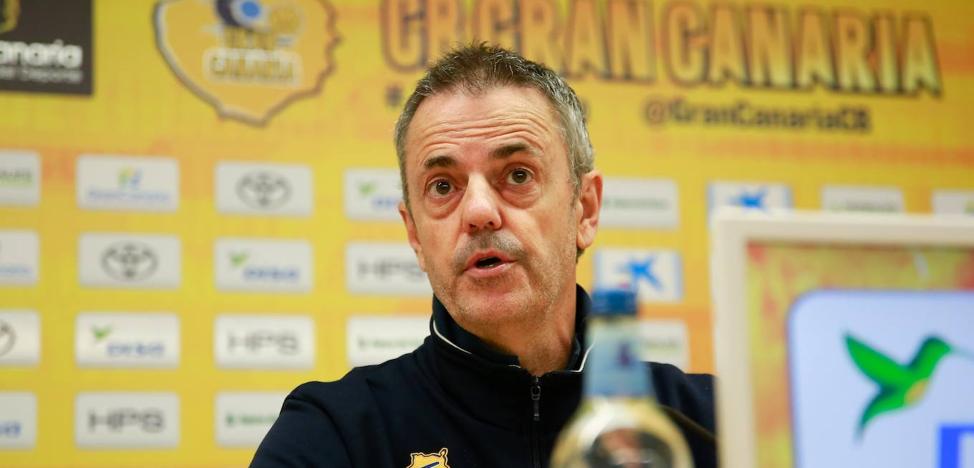 endesa league playoff 2022
The coach of CB Gran Canaria analyzed this Thursday the first duel of the Playoff quarterfinal series against Barcelona, ​​which will be played this Friday, starting at 8:00 p.m. (#VAMOS), at the Palau Blaugrana
The head coach of the Gran Canaria Basketball Club, Porfi Fisac, assured the media this Thursday that, ahead of the series against the current champion of the Endesa League and leader of the regular phase, "we have to try to match the degree of enthusiasm for winning, it is the only thing in which we can tie them, probably in the rest of things we have nothing to do.
In the degree of illusion to win yes»
"History is there and it says that we have never been able to beat Barça in a Playoff and we have to try to make history.
The story is there, that of 18 participations only in two we have passed. If we add to this that we have Barcelona in front of us, it's complicated," added the Segovian coach.
Fisac ​​waits «
be a competitive team, where the degree of fun is shown through our work. How far our work is going to go I do not know, but I am clear that it must be to the highest level that we can.
The Claretian coach, who admitted that John Shurna arrives physically "just right" and that Albicy and Slaughter are "limping", but
wait for "everyone to be here".
«
We have to reduce their scoring margin to figures that we can reach. The first thing is that degree of effort to reduce that degree of scoring that is making us year ", she valued.