Fisac: «There is still a month or so left for the notes»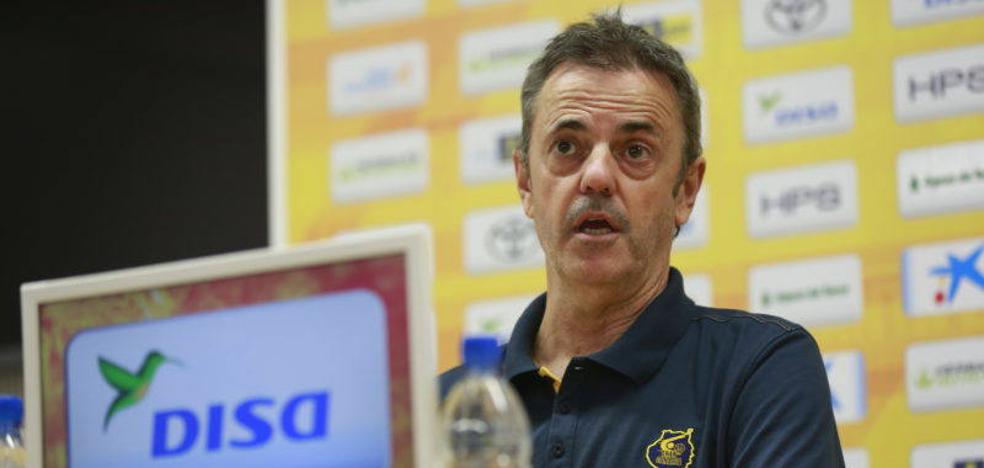 basketball
The Granca coach, positive for the final stretch of the campaign that his team can star in, which is going further and gives him more confidence
Granca will play this Sunday in Murcia (11:30 a.m.) in a match in which they can promote their candidacy for the play-offs for the title Y
Porfi Fisac He trusts that the best version of his men is given and that helps in achieving a positive result.
«In general the group, when it has been complete, has been able to take a step forward. Murcia beats us in that all their roles are acquired, and have not been modified.
We have had to modify small things due to mishaps. I think it's a mistake to praise Khalifa. I think it's not done yet. I don't think he's on the wrong track, he's a kid with a huge heart. But basketball is more than physical, it is knowing how to do it, and it is far from knowing it. What is true is that it has an interesting projection, but let's leave it there, "he explained.
Of the adversary, he noted:
«UCAM Murcia is one of the most regular teams in the competition, they have always been at a very good level. They have a roster with players who know the league.
beautiful and Taylor have a good game rhythm, and together with Davis it gives them that ease to be able to run. Mobile players in the '5' spot, like Cate and Lima. It is one of the teams that scores the most in the league, and that recovers the most balls«.
with unknowns

«
We have the doubt of Dylan Ennis, they are doing tests to see if he is in the best possible condition. We hope that you can travel, if not 100%, at least travel. The rest of the players, logical mishaps but no one who can not be, "she detailed.
The Segovian coach was pleased to be collecting the fruit of the faith he put in the worth of the group: «
The work is there. We knew that when we got the whole group back, it would have its identity and play good basketball.. We have managed to
the Arena sings again, feel involved in this project. The halo of positivism is important, and not sadness or doubts, around. I still have a month and a bit left for the notes and it is the most important moment ».
"Right now we are like all the teams. We are in push mode. Nothing else is worth thinking about working to play at the best possible level. It's not thinking about winning or losing, but playing as well as possible. From there, the results mark it if they play better, the success... But nothing else is worth it than the push mode, being brave »he concluded.