Fisac: «I have the feeling that my cycle is ending in Gran Canaria»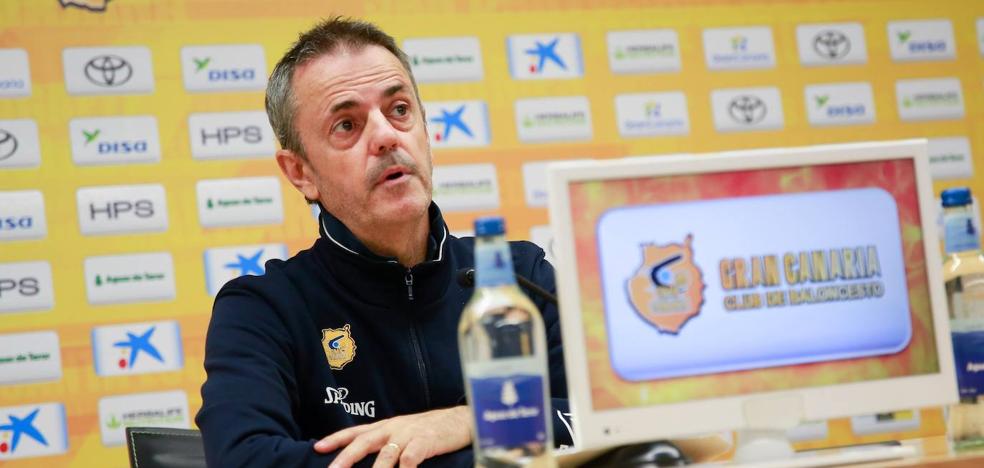 endesa league
The Granca coach, whose contract ends this summer, assured in the preview of the duel against Coosur Real Betis that "I will die for this club until a minute after I leave, I don't know when it will be"
A high-flying mission with two days to go before the end of the regular phase of the Endesa League.
The Gran Canaria Basketball Club will face Coosur Real Betis this Tuesday, starting at 8:30 p.m. (Movistar Deportes 2 -dial 55-) at the San Pablo Sports Palacein a duel of maximum importance to defend the Playoff spot.
«
We are facing a Betis that has won five of the last six games, that has changed many players. Their coach has led them to play basketball with which they win very solidly, with players at a very high level. It is a complicated match. Happy to recover our mood a bit, but right now we must know that it is the last chance, there is no more, "said the Gran Canaria coach, Porfi Fisac, this Monday in the Arena press room.
The Segovian coach stressed that «what the player has to do is work at the highest level, know that a final is being played.
It's the only thing you have to think about. Do not think about whether you have it for or against. Now we play away, against a team that has changed its squad a lot, that has been able to get it right. They are still playing a lot. They are playing at a very large systems execution level. For us there is only one goal: to know that it is tomorrow, yes or yes.
«To win in Seville it is not enough to work well, but to reach the next level of fatigue that is knowing how to suffer.
Basketball is a very fun sport, but where the player only enjoys one way: sharing the ball, and that is what we must do well», he added.
Fisac, who will not have Ilimane Diop and believes that «
for us it is the most important game we have played in the Endesa League«, he referred to whether he considers that his cycle on the island fulfills his
latest dates.
"For a long time...
I think it is a situation that constantly makes me see, of course I have had that thought for a long time that my cycle may be coming to an end here in Gran CanariaAnd I respect that because I think the club has been very honest with me throughout this time. The only thing I have always tried to do has been to work at the best level so that we are all united and that all levels of the club are at the best level, but, and I want it to be very clear, I die for this club until a minute after I Wow, I don't know when it will be«, he argued.
Likewise, he deepened that "I take full responsibility for what the sporting aspect means on the field, for the sports results that this team has had during these two years and I take full responsibility for everything that the defeats mean during these two years. .
I take full responsibility for the results on the field, then who has to judge that is not my question«.