First images of 'Moto Mami', Rosalía's new album that will be released in 2022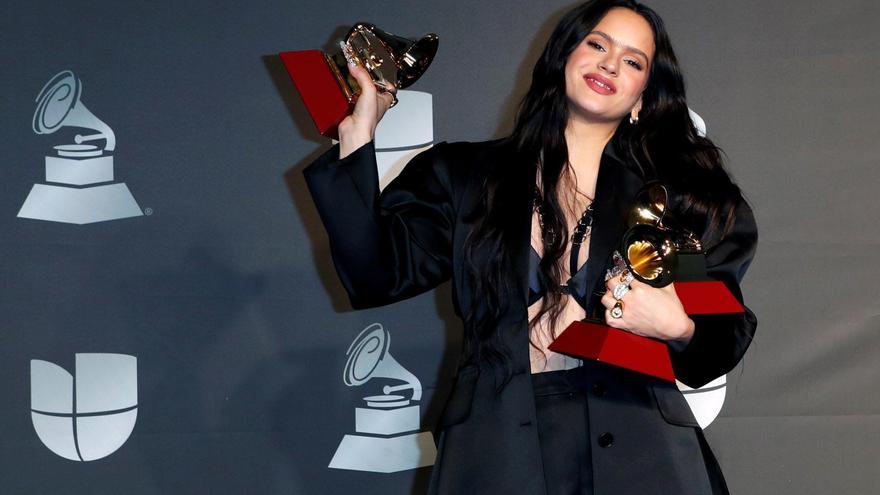 The Catalan singer Rosalia He announced this Tuesday afternoon on his Twitter and Instagram accounts that he will release his new album, called 'Moto Mami' in 2022.
'Coming soon'
After a long wait –his last album was in 2018-, the fans have gone crazy making 'Rosalía' trending on Twitter in a matter of minutes. The reason? A video published by the singer at 20:03 in the afternoon where -in 16 seconds- the name and date for her new album is deduced: 'Moto Mami 'in 2022.
A) Yes, 'The bad want', Rosalía's second album -and her most recent-, was released on December 2, 2018. It was produced by the singer herself and El Guincho and became number one that same day. The Catalan singer defined the album as a job experimental and conceptual, which speaks of a toxic relationship and is inspired by an anonymous thirteenth-century accitan novel entitled 'Flamenca'.
His latest collaboration
Likewise, it was not long since we had heard anything from Rosalía: her latest collaboration with Tokischa on the song 'Linda' it was in early September, and it already has more than 43 million views on YouTube. And, the Dominican artist with whom he collaborated has become one of the revelations of urban sound of the season and that right now he is succeeding with 'Perra', which he has recorded with J Balvin.