First Formula 1 free practice at Nürburgring suspended due to bad weather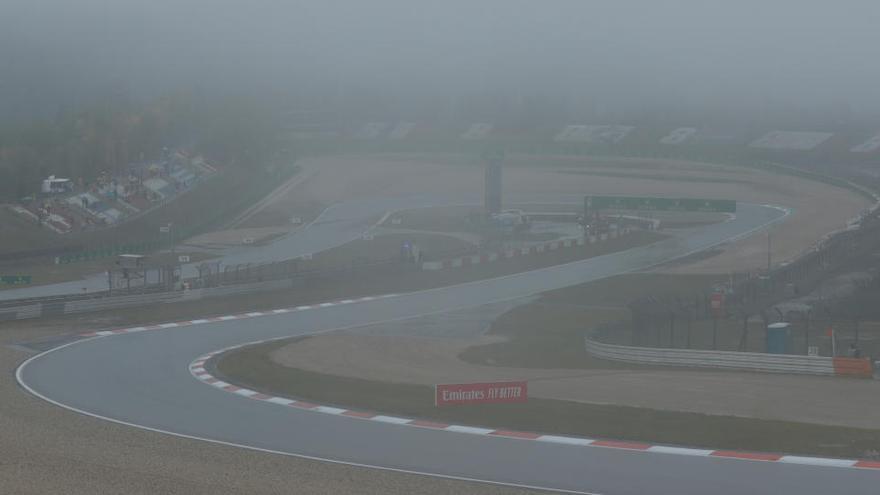 The first free training for him Eifel Grand Prix, the eleventh of Formula One World, scheduled this Friday at the Nürburgring (Germany), has been suspended due to bad weather, by announcing the organization that the 'pit lane' will "no longer open".
The rain and poor visibility have prevented the normal operation of the medical helicopter, so the first free training session at the Nürburgring – where the English Lewis hamilton (Mercedes), outstanding leader of the contest, could equal the record of 91 victories of the German Michael Schumacher– has been suspended, as announced by the race management.
In this first session, the participation of Mick Schumacher, the son of the 'Kaiser', who was going to roll aboard the Alfa Romeo of the Italian Antonio Giovinazzi.
He second free training -which in this case will be the only one of the day- it is scheduled to start at three in the afternoon (13:00 GMT).