First day of the VII Carnival Regatta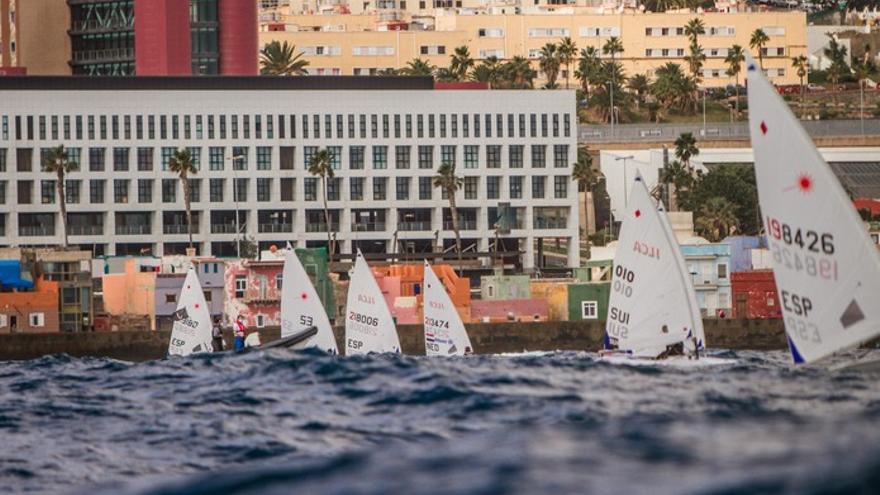 After holding the first three regattas scheduled for the opening day of the VII Carnival Regatta, organized by the Real Club Náutico de Gran Canaria, France consolidates a comfortable first position in the provisional. The Dutch Bouwmeester and Greek Karachaliou they are only one point apart on the podium. Spain has five athletes in the top ten.
With a wind between 10/12 knots and a direction between 0 and 30 degrees, the fleet of ILCA 6 and ILCA 4, finally composed of 56 participants, they took the start of the first race on time, in a single regatta course. The high level of the ILCA 6 fleet became noticeable from the very beginning, in which the local Martina Kingdom, showed off his experience in these waters, riding first at the windward mark on several occasions. If a priori all eyes were on the powerful Dutch team with Marit Bouwmeester at the helm, the truth is that the first positions resisted the double Olympic medal and Marie Barrue She opened and closed the day with both firsts, while the Greek Karachaliou took the lead in the remaining test, although the regularity of the Dutch has earned her to get only that point of difference to occupy the second place on the podium. It is true that the other Dutch woman who competes, Mirthe Akkerman, has also been very successful and closes this day just one point from the podium.
Highlight the performance of the Spanish team with thirteen countries participating, we currently have five athletes among the top ten places in the provisional. Martina Reino (RCNGC) is fifth with a second place as best partial, Alfonso Fernández from RCNT is seventh, achieving a third in the second race, Carlota Sánchez from RCNGC also had a spectacular performance in the third test fighting in the leading group He is currently in ninth position, while his teammate Isabel Hernández enters the top ten.
Canary Islands Championship and Cup
Parallel to this international regatta, the ILCA 6 Canary Islands Championship also started today, where Martina Reino of the RCNGC provisionally leads the absolute classification, accompanying her on the podium with her teammate Rafa Lora (who in turn is the leader in the men's U19 category ). The third place is for the moment Alfonso Fernández from the nautical one of Tenerife. Isabel Hernández from the RCNGC leads the female U21 category.
For the ILCA 4 class with the dispute of the Canary Islands Cup, the Real Club Náutico de Gran Canaria occupies the first three places on the provisional podium with Ernesto Suárez, Viktor Kateliev and Nehuen Ambrosini. Mar Betancor of the Tenerife boat is first in the sub18 category and Ana Toubes of the Gran Canaria boat in the sub16.