Fires increase 30% in the Amazon in the first year of Bolsonaro | Society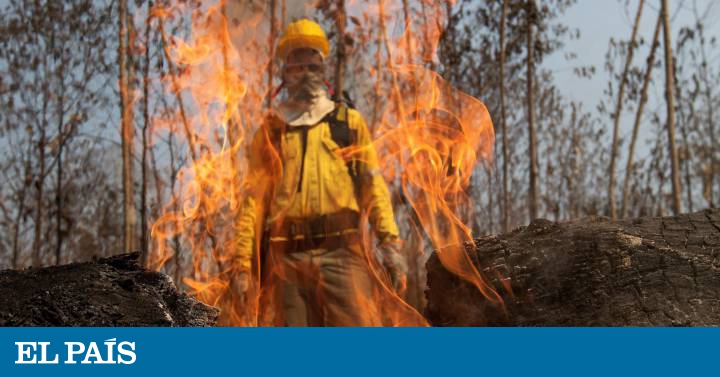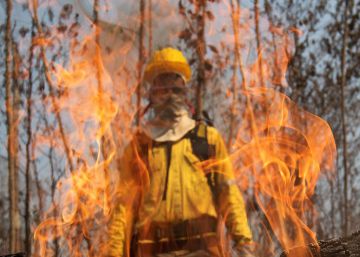 Five months after the Amazon fires caused a serious diplomatic crisis in Brazil, with harsh criticism of the Government from France and other corners of the planet, official data indicate that during the first year of Jair Bolsonaro in power increased by 30% in that region compared to the previous year. The largest tropical forest in the world had 89,178 fire bulbs in during 2019.
The fires increased in all areas of Brazil, but especially in the swamp, a small biome located on the border with Bolivia, where they multiplied by six. The balance was disseminated on Wednesday by the National Institute for Space Research (INPE), also responsible for measuring deforestation in Brazil and subject of verbal attacks and pressures by President Bolsonaro.
The worst month in the Amazon was in August, with 30,901 fires that unleashed a heavy wave of criticism from French President Emmanuel Macron and other world leaders against Bolsonaro and his way of managing a rainforest that plays a key role in curbing warming global. The controversial ultra-rightist, who took office on January 1, 2019, has been charged by all previous Environment ministers of dismantle ecological policy, including control mechanisms and punishment of environmental crimes in addition to encouraging loggers and illegal miners.
The last annual deforestation balance is The worst of the last decade. The Amazon lost 9,700 square kilometers between August 2018 and July 2019, according to the INPE in November. Illegal destruction of vegetation and intentional fires are according to experts part of the process of creating pastures for livestock or crops.
Bolsonaro has never hidden that the current environmental preservation policy seems exaggerated and his plan is to authorize the exploitation of mineral resources in indigenous lands.
Despite the increase in fires recorded last year, they are less than those of 2017 (with more than 100,000) and well below the 2004 record, when they added 218,000.
In August, the Brazilian president came to accuse NGOs of being behind the fires. That diplomatic crisis, which included personal insults via Twitter against Macron's wife, has not been completely closed. Only a few days ago, the Brazilian president affected his French counterpart not to charge the Australian authorities for the fires that have destroyed millions of hectares. As environmental experts have explained these days in the Brazilian press, the fires that devour Australia they obey natural causes, while the Amazon is a humid jungle, where they are practically always caused by the human being.
The fires of August generated special alarm among environmental specialists because in addition to increasing in number they anticipated. As of September, while the controversy subsided, they began to diminish because Bolsonaro decreed a ban on the burning to clean pastures and deployed thousands of soldiers.