Firefighters manage to stabilize two fires in Catalonia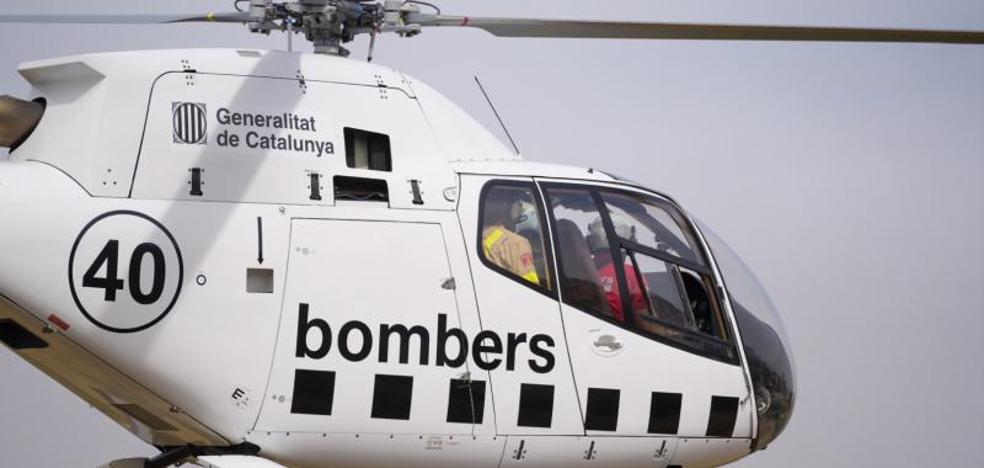 Friday's day is very complicated with the maximum temperature peak
The firefighters of the Generalitat have managed to stabilize this past morning two of the fires declared last Wednesday in Catalonia, in the provinces of Lleida and Tarragona. The two sources that have stopped burning uncontrollably, as they have until now, are those of Corbera de Ebro, in the interior of Tarragona, and that of Castellar de la Ribera, in Lleida. That of Artesa, also in Lleida, is stabilized only the right flank but not the left. This is the one that until now has devastated a greater forest area. The firefighters are acting on some 2,000 hectares and with a growth potential of up to 5,000.
Like yesterday, the Minister of the Interior, Joan Ignasi Elena, and the Generalitat's fire chief, David Borrell, have reported this Friday from the command center that the most worrying fire is that of Lledurs, in Lleida, very close to the one in Castellar. "It is perimeter, but not stabilized," Borrell has detailed. To date it has not devastated more than 50 hectares, but the destructive potential rises to 50,000. "We have been able to move forward, the goal of the day is that there are no more fires," he pointed out. And it is that, of the three great fires declared yesterday, in the end the firefighters acted on a total of seven, although some could be controlled on the same day.
Among all the fires besieging Catalonia, the area affected is close to 3,000 hectares. "Yesterday was a very complicated day, we were at the limit, a tragedy could have happened," according to the counselor, who expects a new very delicate day, since the temperature peak of the heat wave is expected for Friday. "We have been able to stop fires," he said. Elena believes that the fact of having been able to stabilize some of the fires frees up resources.