Finance the transport subscription at 10 euros with the tax on electricity companies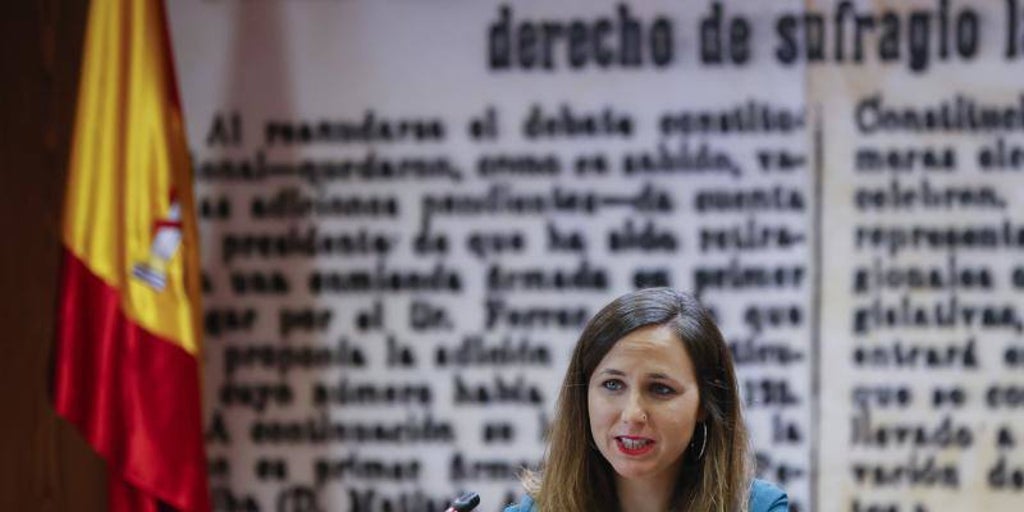 AgenciesMadrid Updated: 06/16/2022 18:06h
Save
RELATED NEWS
The Minister for Social Rights and the 2030 Agenda, Ione Belarra, has insisted on her proposal for a general transport pass at 10 euros and has proposed financing it "at the expense of the extraordinary tax on energy companies."
"We are negotiating within the Government the expansion and strengthening of this social shield and I hope to have a positive response in the coming days to some proposals such as the general transport pass at 10 euros, which, from my point of view, would be very positive if We could finance energy companies that quadrupled their profits last year at the expense of this extraordinary tax", Belarra stressed.
This was indicated this Thursday in his appearance before the Social Rights Commission, to explain the measures adopted and planned by his department in the framework of the management of the crisis caused by COVID-19.
According to Belarra, this 10-euro transport pass would allow "improving the situation of people who are arriving with many difficulties at the end of the month; improve the situation of people who cannot afford the current price of fuel and, in the midst of a heat wave in June, fight more effectively against the climate crisis«.
United We Can has redoubled the pressure in recent days to include an extraordinary tax on electricity companies within the extension of the anti-crisis decree, a measure that was already proposed when the decree was negotiated at the end of March.
This same Thursday, the Second Vice President of the Government and Minister of Labor and Social Economy, Yolanda Díaz, has responded to the Minister of Finance, María Jesús Montero, that "it is not possible" to create a tax for electricity companies through the General Budgets of the State because the Constitution does not allow it, for which reason it has defended the need to "immediately legislate" to implement this measure. Yesterday he demanded "act now" and not wait.
For her part, the Minister of Social Rights has already submitted her proposals to the Executive to expand social protection measures, which includes the creation of a fund of 560 million to finance that monthly subscription to public transport of 10 euros. In her team they consider it necessary to include more actions in the current inflationary context.
At the same time, it advocates extending the coverage of the electricity social bonus by expanding the income threshold to 40,000 euros to reach two million beneficiaries, the structural prohibition of energy supply cuts and
immediately raise non-contributory pensions by 15%so that this revaluation of said benefits reaches its beneficiaries next July.
On the other hand, in the confederal space they see it unavoidable to tackle an in-depth tax reform this year that introduces greater progressiveness to the system, focused on raising the taxation of large companies and income to finance the cost of social actions.
Proof of this has been the promotion of several parliamentary initiatives in Congress on this matter, such as the recent bill to articulate a tax on large fortunes that was not supported by the PSOE
View commentsTopics

Source link