final stretch for the macro-cause of the financial crisis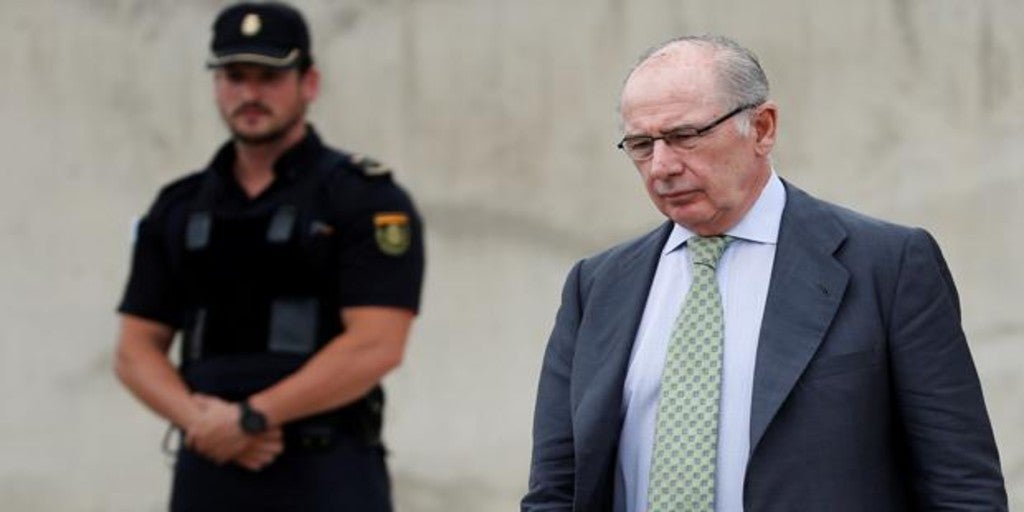 Madrid
Updated:
save

A ringing of the bell that is still ringing. It even sounds in the Soto del Real prison, where Rodrigo Rato is serving a sentence for the "black" cards. The Bankia case faces its final stretch after eight years of macrocause; the great procedure of the financial crisis is nearing completion – in the first instance. The sentence, according to legal sources, is about to fall, and will come shortly after Bankia and Caixabank have closed their merger.
July 2011. Rato, then president of the entity, was shaking the bell on the Stock Market. The bank stepped out onto the floor to meet capital requirements. March 2012: Bankia presents its accounts from the previous year with a profit of 309 million. Two months later, without him former managing director of the IMF at the head, Bankia reformulates its accounts and reveals 2,979 million in losses. The rescue is served; they fell more than 22,000 million public -24,000 million after integrating BMN-. The judicial ordeal began.
Eight years between instruction, trial and preparation of the sentence to clarify whether there was fraud to investors and accounting falsehood. 31 accused natural persons and three other legal entities have passed through the dock of the National audience. Rato, as top executive, gets the worst of it: the Prosecutor's Office asks for eight and a half years in prison. José Manuel Fernández Norniella, then executive director, adds a request for six years in prison, and the former vice president Jose Luis Olivas, five years. Among the legal entities charged are Bankia as subsidiary civil liable, its parent BFA and Deloitte, the auditor. Of the latter, embodied in the figure of Francisco Celma, auditor, also accused in a personal capacity.
The sentence is about to come and, beyond the names of the administrators at that time, the view is fixed on how this will impact Bankia. The entity is calm and defends that there was neither scam nor falsehood, while pointing out that the impact on the bank would be limited in case of conviction. "Almost 1.9 billion have been returned to more than 225,000 retail investor accounts," they explain. Now they can be sentenced as civilly liable, which would entail a higher outlay.
Financial sources suggest that in the bank before there could be some fear of reputational damage, but now they believe that there is nothing left of the way of management at that time. Even so when the case ends in the Supreme, the Bankia brand It will no longer even exist after its absorption by Caixabank. the end of an era