Filmmaker Juan Antonio Porto, screenwriter of 'The crime of Cuenca' dies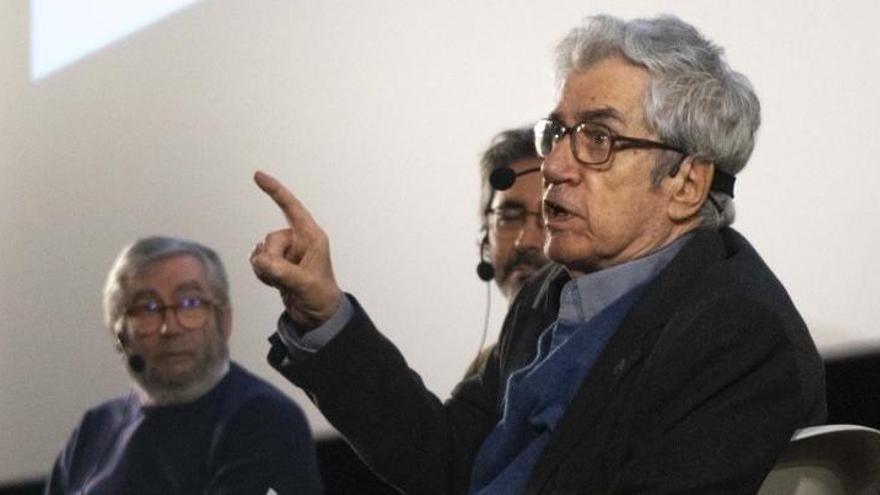 The filmmaker Juan Antonio Porto, scriptwriter among other works of the film 'El Crime de Cuenca', He died this Tuesday, February 16 in Madrid, at 84 years of age, as confirmed by the Film Academy.
Porto (A Coruña, 1937) was the scriptwriter of 'El bosque del lobo', 'Beltenebros', or 'El perro', among other films, and of the television series 'La Regenta' and 'La forja de un rebelde'. He was also a film critic, was a script teacher at the Film School and at the Faculty of Information Sciences in Madrid. Recognized with the Gold Medal for Merit in Fine Arts, the scriptwriter who worked with Pilar Miró, Pedro Olea and Antonio Isasi-Isasmendi, among other filmmakers, was also a regular speaker of 'How great is the cinema'.
A year ago, Juan Antonio Porto attended the Film Academy, an institution of which he was a member, to talk to Antonio Muñoz Molina, author of the book on which Pilar Mir's film is basedó, by Beltenebros, whose script Porto signed with Miró and Mario Camus. "The three of us really liked the book and we thought it deserved respect, but it was necessary to make modifications", declared Porto, who highlighted "the reflections of the main character, whose real name we do not know, because they call him Captain Darman: they humanize him as a tremendous way. "
The film 'Beltenebros' won the Silver Bear at the Berlin Film Festival and a total of three Goya Awards – Best Editing, Best Direction of Photography and Best Special Effects – in the sixth edition of the awards.