Film director Gerardo Vera dies at 73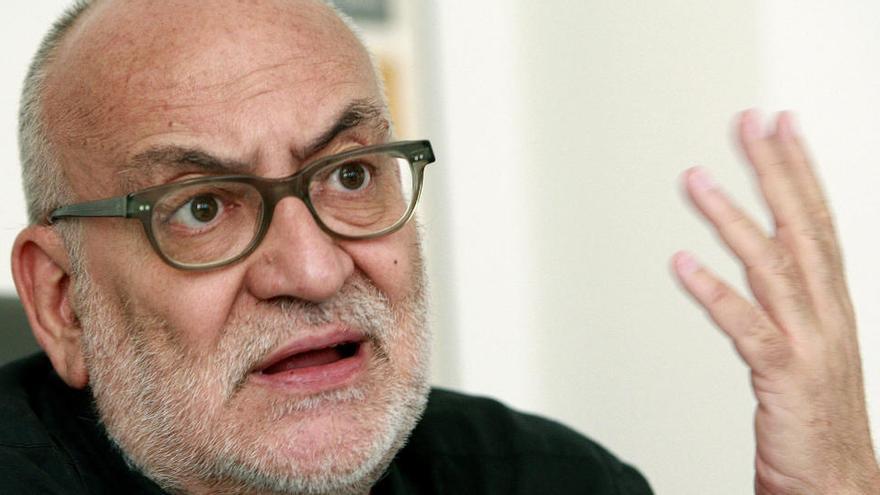 He set designer and film and theater director Gerardo Vera died this Sunday at the age of 73, as reported by the National Institute of Performing Arts and Music. Among her great successes is the direction of the show Azabache at Expo92 in Seville, which brought together Juanita Reina, Imperio Argentina and Rocío Jurado, among other artists, on stage.
"Heartbroken by the loss of our admired Gerardo Vera, a complete artist and a man of the theater who excelled in many facets: director, set designer and he was 7 years in charge of the National Dramatic Center ", the INAEM has lamented on social networks." The world of culture and the performing arts has lost a benchmark. Rest in peace, "he stressed.
Along the same lines, the Minister of Culture and Sports, Jose Manuel Rodriguez Uribes, which he has defined as a "fundamental reference of our Culture". "I deeply feel the death of Gerardo Vera, a man of Cinema and Theater, a fundamental reference of our Culture," he has written on social networks.
Director of the National Dramatic Center between 2004 and 2011, has among its awards the Goya for the best costume design for 'El amor brujo' in 1986 and with the Goya Award for the best artistic direction for 'The girl of your eyes'. In addition, he was distinguished with the National Theater Award in 1988.
His montage of the work of 'Divinas Palabras' theater inaugurated the Valle-Inclán in Madrid and it arrived at the Lincoln Center Festival in New York, one of the most important cultural institutions in the United States. It was the first time that this festival had programmed a play in Spanish.
Gerardo Vera was born in Miraflores de la Sierra (Madrid) in 1947. She studied English Philology but soon decided to dedicate herself to culture. She made her artistic directorial debut with the film 'Royal Jelly' (1980), by Carles Mira, and later continued with other films such as 'Feroz' (1984). Throughout her professional career she collaborated with some of the great film directors of our country, such as Carlos Saura and Fernando Trueba, with whom she won a Goya for 'La Niña de tus ojos'. She also participated in the television adaptation of 'Los Pazos de Ulloa'.
He made his debut as a film director in 1992 with the film 'A woman in the rain', starring Antonio Banderas, Ángela Molina and Imanol Arias, and then he repeated the experience in the films' La otra historia de Rosendo Juáres (1993), 'La Celestina' (1996) and 'Deseo' (2002).
After passing through the National Dramatic Center, he turned to his work in the theater. Under her direction, works such as 'Agosto (Condado de Osage)', 'La Loba' or 'Maribel and the strange family', by Miguel Mihura, among the most outstanding, have been represented. In 2018 he was awarded the Gold Medal for Merit in Fine Arts.