Filling the gas tank already costs 100 euros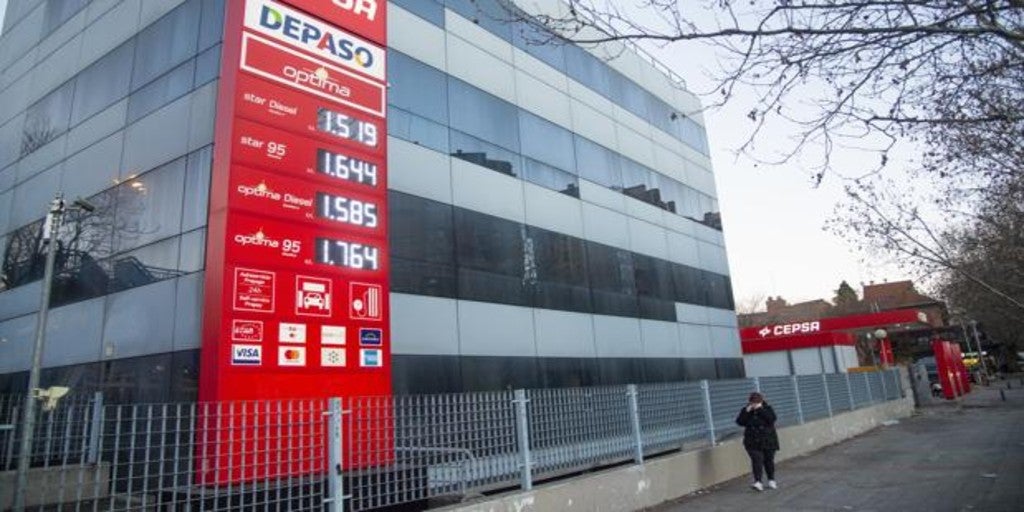 Madrid
Updated:
Keep

Fuel prices continue to rise and reach new historical records this week. Right now, filling the tank of a car with a 95-octane gasoline engine already costs about 100 euros, 25 euros more than a year ago.
The average price of gasoline is 1,575 euros per liter, according to the EU oil bulletin. That of diesel is 1,463 euros. In both cases, these are new highs in Spain.
With these average prices, refueling a gasoline car costs 95 euros and, if the engine is diesel, 88 euros. However, these fuels they cost more than 1.7 euros and 1.6 euros per literrespectively, at a large number of service stations.
Filling the deposits with these prices supposes a disbursement of 100 and 96 euros, respectively.
These average prices represent a increase of 26% in gasoline and 29% in diesel compared to the same dates last year.
The rise in fuels is related to the rise in oil prices, which have shot up 62% in the last year. However, the heavy tax burden borne by fuels means that price increases are lowersince the rise in crude oil only affects 50% of the cost of gasoline (the other 50% are taxes) and 65% of diesel (45% are taxes).