Filarmónica de Gran Canaria and Iván Martín close the festival En Paralelo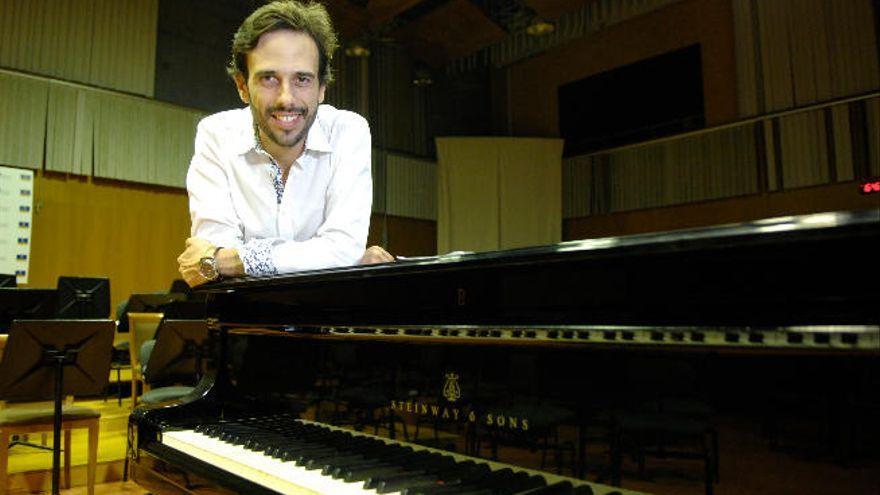 The Gran Canaria Philharmonic Orchestra, conducted by Karel Mark Chichon, and the pianist Iván Martín will close the second edition of the In Parallel festival promoted by the Autonomous Government, with a concert that they will offer this week.
The "Concerto for Piano and Orchestra Number 23" and Mozart's "Symphony 40" make up the program of this performance, which will take place on Tuesday February 2 in Fuerteventura and will be repeated two days later, on Thursday 4, in Gran Canaria , from where, in addition, it will be broadcast over the internet, as advanced by a statement this Monday by the Regional Ministry of Education, Universities, Culture and Sports.
Department that praises the success of this edition of En Parallel, an initiative developed under the umbrella of the International Music Festival of the Canary Islands that this year, "in a particularly difficult stage for everyone" due to covid-19, "has managed to get ahead with the holding a total of 25 live concerts in just one month ".
Which, in addition, "have also been enjoyed on all the islands through the YouTube channel and Facebook of the International Music Festival", he emphasizes.
The council also highlights that "practically all the stages that have hosted this varied offer of musical genres have had full capacity, which means having achieved its main objective: attracting new audiences and reaching the largest number of spectators" .
And all this "also following the strictest health prevention protocols," he adds.
Of the proposal that will close his program, he affirms that "he will leave the best of flavors to face next year a next edition, by uniting three valuable ingredients: the talent of Mozart with the great Philharmonic Orchestra of Gran Canaria, to which he adds the piano performance of Iván Martín from Gran Canaria, recognized by critics and the public as one of the most brilliant musicians of his generation, inside and outside our borders ".
The Autonomous Government recalls that Iván Martín, born in Las Palmas de Gran Canaria in 1978, "has established himself in a short time as one of the most brilliant pianists of his generation on the Spanish music scene".
After studying at the Conservatory of his hometown and completing his training at the Reina Sofía School in Madrid under the direction of Dimitri Bashkirov and Galina Eguiazarova, the island interpreter has been repeatedly awarded, has performed with the main Spanish orchestras and has performed various international tours, reaping important successes in different countries, he exhibits.