Fifteen arrested in Águilas for false documentation after inspecting an agricultural farm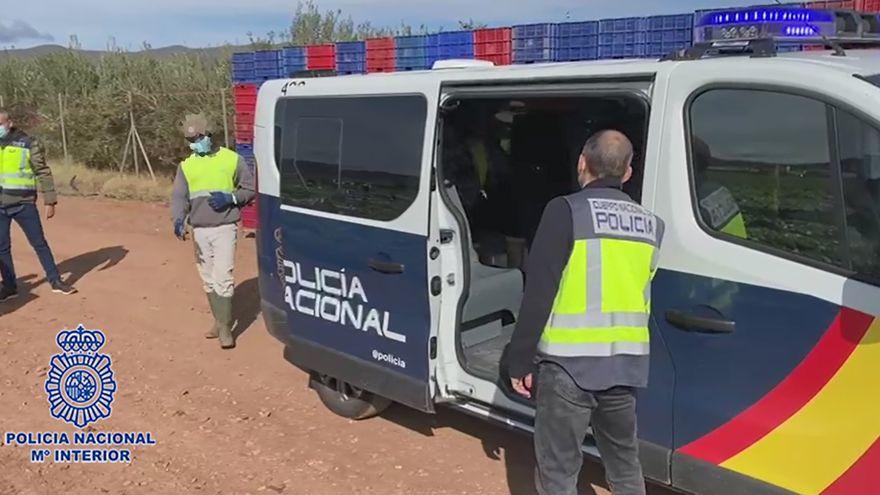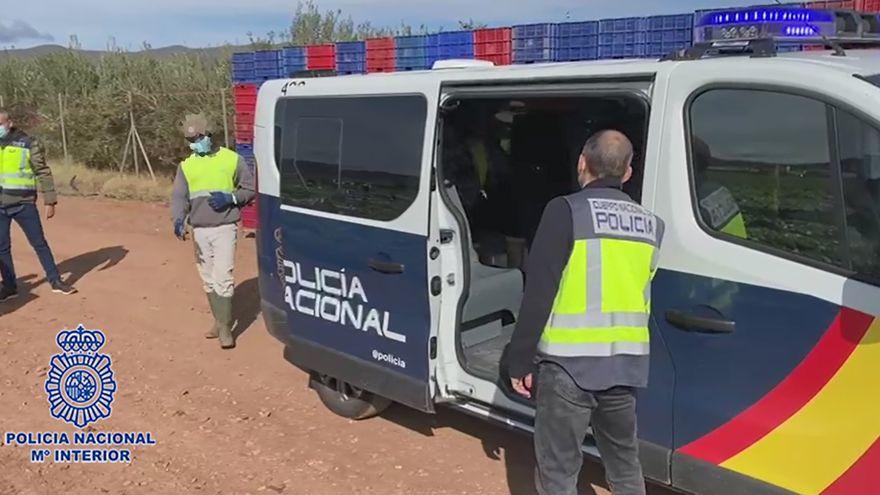 Agents of the National Police have proceeded to arrest of fifteen peopleall of them men of different nationalities: Nigeria, Ghana and Moroccoaged between 30 and 59 years old, as alleged perpetrators of crimes of documentary falsehood or usurpation of marital status.
Investigators from the Superior Police Headquarters of the Region of Murcia were aware that in a temporary work company - ETT -, located in the city of Orihuela, several of its workers in agricultural tasks could be usurping the identity of other people or using false documentation. It is a situation of illicit employment that contravenes labor legislation and produces an obvious Social Security fraud.
Thus, numerous efforts were initiated to fully clarify the facts, culminating in a extensive police device developed in an agricultural estatelocated in Águilas, to which the bulk of the workers of the aforementioned ETT had moved.
This inspection has resulted in the identification of 34 workers, mostly foreigners, who accessed the interior of the aforementioned farm on board two buses. In the identification process, 13 of the workers tried to impersonate other people - who are in Spain in a legal situation – by presenting falsified documentation, especially residence and work permits. In addition to the truthful documentation presented, the investigators were able to verify that 3 workers were not the true owners.
After all these investigations, the agents proceeded to the arrest of 15 people, some for document falsification and others for usurpation of marital status. After taking their statement, all of them have been released while waiting to be summoned by the judicial authority. Efforts continue to be made to Locate some of those investigated and the people who have given their documents to the detained workers.
These fraudulent conducts produce a clear economic damage to the Social Security and it benefits both the worker without a work permit/legal residence, and the worker who transfers/sells his documentation to a third party. The first accesses the labor market and other social rights; the second obtains an economic benefit previously agreed with the first and also obtains days of contributions without having come to work, and can also obtain future benefits for work not done.
Investigation and inspection carried out by investigators from the Unit Against Illegal Immigration and Document Falsification Networks – UCRIF – of the Provincial Immigration and Borders Brigade, belonging to the Superior Police Headquarters of the Region of Murcia.