FIFA to use 'semi-automatic offside' at Qatar World Cup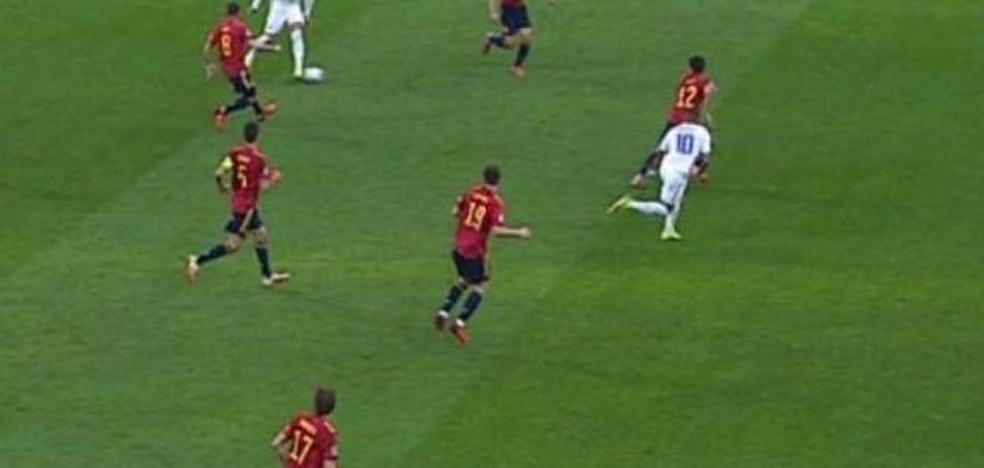 The new technology is more precise and faster in decision-making than the current video arbitration system
FIFA has validated this Friday the semi-automatic offside technology for the Qatar 2022 World Cup, an a priori formula more precise and faster than the current video arbitration system (VAR) to determine the illegal positions of footballers.
The system, already successfully tested in the 2021 Arab Cup and in the last Club World Cup won by Chelsea in the United Arab Emirates, allows the position of the players and the ball to be established at all times, facilitating the detection of out of bounds. game, but without replacing the appreciation of the referees.
During the Qatar tournament, which will take place from November 21 to December 18, the semi-automated offside technology (SAOT) will use twelve cameras located under the stadium roof and will monitor up to 29 data points for each player 50 times per second, as explained by FIFA in a statement.
A sensor located inside the ball sends "a data packet up to 500 times per second" to the video room, allowing the moment when the ball is hit to be determined more precisely than the human eye could. .
"With the mix of data and through artificial intelligence", an alert will be sent to the video referees whenever an attacker who is in an offside position at the time his teammate gave him a pass receives the ball, details the institution. In "a few seconds", the referee in the VOR room will manually verify the moment of the pass and the offside line, before informing the main referee, who will have the final decision.
The validation of Kylian Mbappé's controversial goal in October 2021, during France's victory against Spain in the League of Nations final (2-1), illustrated the impossibility of fully automating offside. In that case, in addition to analyzing the position of the players, it is necessary to assess whether an opponent of the Gauls, in this case the Catalan central defender Eric García, was able to intentionally put the ball back into play when trying to clear.
Likewise, with the aim of allowing the public to better understand refereeing decisions on the fly, FIFA ensures that animations of the plays in three dimensions will be broadcast during the matches through the screens of the different stadiums that host the next World Cup.