FIFA delays the next Club World Cup to February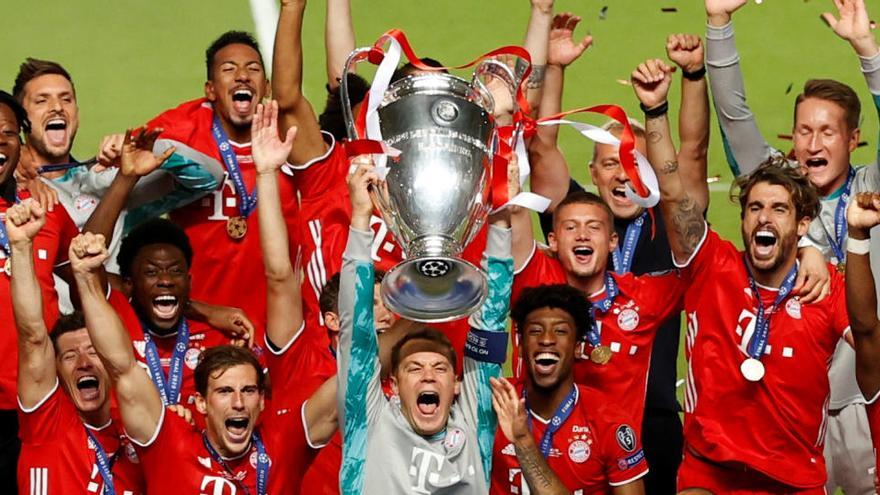 The Club World Cup that was going to be held in December It will finally be played from February 1 to 11, 2021 in Qatar, reported this Tuesday the FIFA it's a statement.
The COVID-19 pandemic initially forced the postponement of the tournament, scheduled between December 10 and 20, which will definitely be played on those February dates under the measures established within the FIFA international match protocol to protect the health and ensure the safety of the participants.
At the moment they had a guaranteed place Bayern Munich as European champions and Qatari Al-Duhail, and the representatives of South America, Concacaf, Asia, Africa and Oceania remained to be known. This is the latest edition in the current format.
The 'Bureau' of the FIFA Council also decided that the U20 and U17 Women's World Cups will not be played in 2021 and they will be played in the planned countries, Costa Rica and India, respectively, in 2022.
After deciding the postponement of both tournaments Until early 2021, FIFA consulted with all parties involved, including host associations, participants and confederations, to monitor the situation caused by the pandemic.
"Specifically, to be aware of their possible effects on general well-being and the safety of the players and participants of the different age ranges ", says FIFA, which points out that" based on the focus of health and safety come first, stakeholders have raised important doubts regarding the celebration of the youth tournaments scheduled for 2020 "due to issues such as the preparation time of the teams and the obstacles generated by the pandemic itself to finish the qualifying tournaments.
Therefore, the working group of FIFA and the confederations on COVID-19 recommended canceling the 2020 editions of both women's youth tournaments. and offer the rights to host them in 2022 to the host countries initially planned for the 2020 competitions.
FIFA expresses "its appreciation to the host member associations as well as to the authorities of these countries for their commitment to the tournaments and for the preparations carried out to date" and looks forward to continuing to collaborate with them. "so that the tournaments are a success".
"FIFA, together with host member associations, confederations and key stakeholders, will continue to monitor the global evolution of the pandemic as well as the possible impact that this could have on the preparations and the celebration of the next tournaments", he concludes.