FIFA authorizes 26 footballers per team for the Qatar World Cup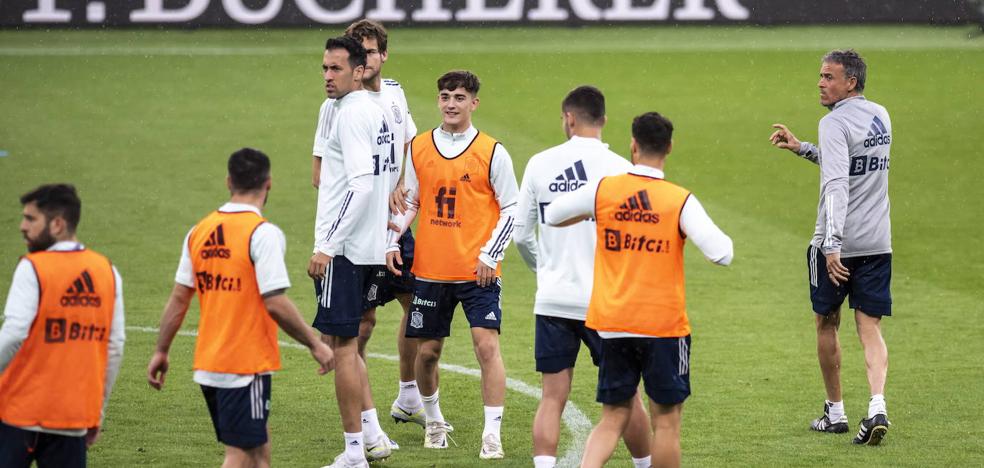 Luis Enrique will be able to summon three more players to face the World Cup that will be held between November 21 and December 18 if he deems it convenient
Luis Enrique will have an additional margin when preparing the list of expedition members for the World Cup in Qatar. As expected for months, FIFA has authorized that the teams qualified for the exotic World Cup to be held in the Asian country between November 21 and December 18 of this year can call up to 26 players. A measure aimed at giving national trainers more options to face possible injuries or sick leave in a championship that, for the first time, abandons its traditional summer dates and will take place in the middle of a course that will be more exhausting than ever.
If in previous championships the limit of summons was established at 23, FIFA opens its hand on this occasion with three extra places for each coach who considers it appropriate, following the line that UEFA already established in the last multi-venue European Championship. It should be remembered that that tournament was held in very particular conditions due to the effect of a pandemic that compressed the calendars and put the footballers at the limit of their strength.
Despite this, Luis Enrique then called up 24 players, considering that it was more than enough to face the European Championship. "Right now I would have summoned 23. A virus, the more people the worse. With which, if he had known, he would have brought 23 », he explained shortly after the concentration of La Roja in the Ciudad del Fútbol de Las Rozas was shaken by Sergio Busquets' positive for coronavirus.
Now, the Asturian coach will have to assess if he takes advantage of FIFA's wide sleeve for the Qatar World Cup or prefers to face the tournament with a smaller group, although everything indicates that this time he will cover the quota because, as he recalled on the occasion of the four appointments in June in the League of Nations, the Federation has been working for a long time with the scenario that more footballers could be enlisted for the next World Cup.
FIFA has also increased the maximum number of members of the provisional lists that the coaches will have to present for the World Cup from 25 to 55 players and has confirmed that the last league match that the summoned players will be able to play will be held at the latest on the 13th of november.