Fiesta del Rayo at the expense of Mallorca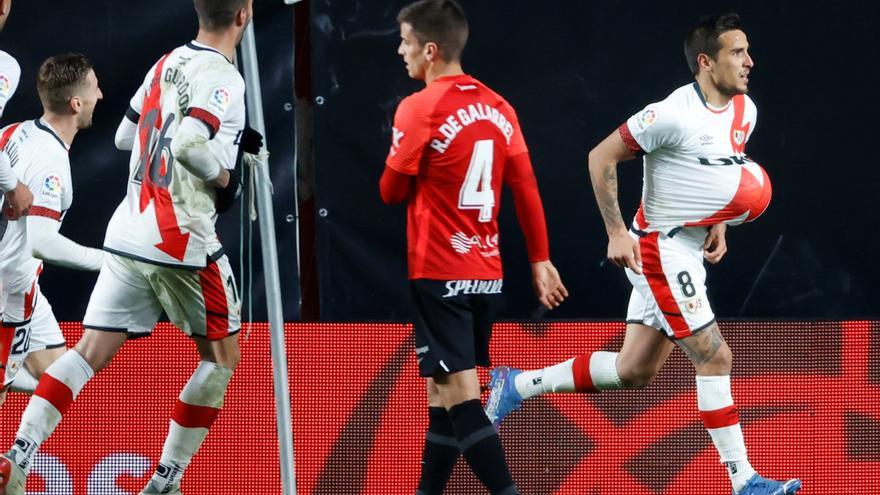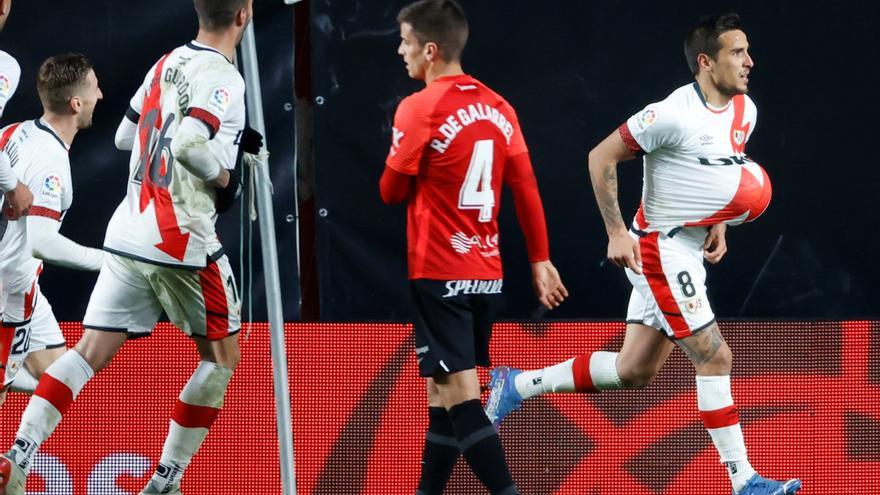 The Vallecano Ray beat Mallorca 3-1 in his stadium, where he remains undefeated, and added, with the goals from Sergi Guardiola, Álvaro García and Argentine Oscar Trejo, a triumph that allows him to prolong the festive state in which he has lived since the season began and that keeps him in the fight for European positions.
Vallecas is celebrating. The fans of the franjirrojo team are in a cloud and do not want to get off it. His team contributes to that dream, which seems installed in a permanent state of grace this season, in which it has not experienced defeat in its stadium after seven games and day by day it shows signs of being a difficult opponent to beat.
In front of Mallorca, Rayo came out ready to take the initiative and submit his rival with high pressure. This physical wear and tear caused any failure to carry a good load of danger at each arrival. In this way, at 15 minutes, Santi Comesaña gave a ball to a gap left by the centrals and Sergi Guardiola picked it up to cross his shot to goal before the departure of Manolo Reina.
The goal brought delirium to the Vallecas stands and left Mallorca somewhat stunned, who only seven minutes later conceded the second, the work of Alvaro Garcia, who starred in a long career after a ball yielded by Argentine Oscar Trejo before cross your shot before the vermilion goalie.
Mallorca's response was slow to arrive and only some spark individually, such as shot by South Korean Kang-in Lee who went off course, was the offensive baggage of the visiting team.
In the second half, Rayo continued to dominate the match under the baton of Trejo, who scored the third of his team from penalties after the Slovakian Martín Valjent grabbed Sergi Guardiola inside the area.
With the third goal, Mallorca, who suffered in excess of the seven casualties with which they traveled to Madrid, lowered their arms and completely renounced the attack, trusting their entire strategy to defend a result that could be more bulky due to the continuous approaches of the Ray. Even so, in his only arrival at the goal he scored a goal with a shot inside the area of ​​Abdón Prats after a pass from Ángel Rodríguez.
With this result, Rayo Vallecano remains sixth in the standings with 23 points., three of the Champions League places, and Mallorca is thirteenth with 15, four above relegation.
Data sheet:
3 - Rayo Vallecano: Dimitrievski; Balliu, Catena, Saveljich, Fran García; Isi Palazón (Kevin Rodrigues, m.84), Valentín, Comesaña (Pozo, m.73), Álvaro (Andrés Martín, m.84); Trejo (Unai López, m.67); and Sergi Guardiola (Baby, m.67).
1 - Mallorca: Manolo Reina; Maffeo, Valjent, Franco Russo, Brian Oliván; Battaglia, Ruiz de Galarreta (Febas, m.70), Antonio Sánchez (Amath, m.70), Dani Rodríguez (Abdón Prats, m.85), Kang-In Lee (Mboula, m.55); and Fer Niño (Ángel, m.55).
Goals: 1-0: M.15 Sergi Guardiola; 2-0: M.19 Álvaro; 3-0: M.62 Trejo, from a penalty; 3-1: M.88 Abdon Prats.
Referee: Figueroa Vázquez (Andalusian Committee). He admonished Valentín (m.46), Guardiola (57) and Trejo (65), from Rayo; and Kang-In Lee (27) and Oliván (57), from Mallorca.
Incidents: Match corresponding to matchday 14 of LaLiga Santander played at the Vallecas Stadium in front of 10,000 spectators. EFE