Fiercely human dolls | Babelia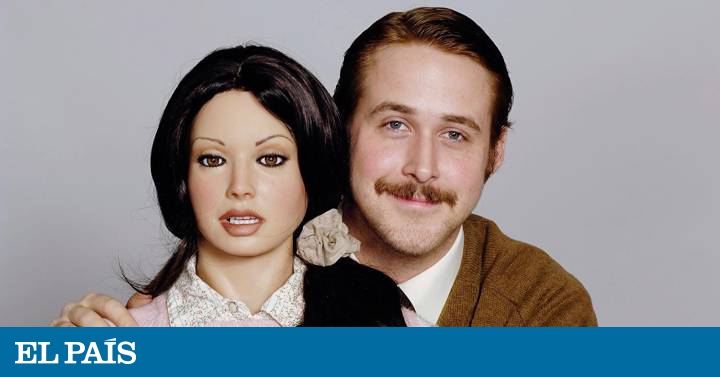 Let us hope that the fear of contagion between humans that has invaded us and that has seen our caution grow in approaching anyone physically, will soon pass. In the antipodes of this social distance, some quarantines they have experienced in their own home the vicissitudes of intense coexistence with others. We are social beings, okay, but sometimes we need to get away - in every way - from other humans. Hence the fantasy of substituting them for inanimate creatures with eyes and mouths that fold to our desires and do not practice the ugly habit of taking away our words. That is, for dolls. This dream is not recent: proof of this is that fiction, both literary and cinematographic, has dedicated hundreds of works to it in recent decades.
The canonical example is Pygmalion, that Cypriot king whom Ovid portrays in his Metamorphosis. The monarch falls in love with an ivory statue that he himself has sculpted. And with it is born the agalmatophilia or obsession with statues, mannequins or dolls. Later versions of this work in the 20th century turn the statue into a flesh-and-blood woman whom Henry Higgins, an English professor of phonetics, dreams of molding so that all traces of accent disappear from his throat. cockney. This is the London florist Eliza Doolittle, originally created by George Bernard Shaw as a character in his play Pygmalion (1913) and recreated years later in My Fair Lady (1964), George Cukor's film comedy.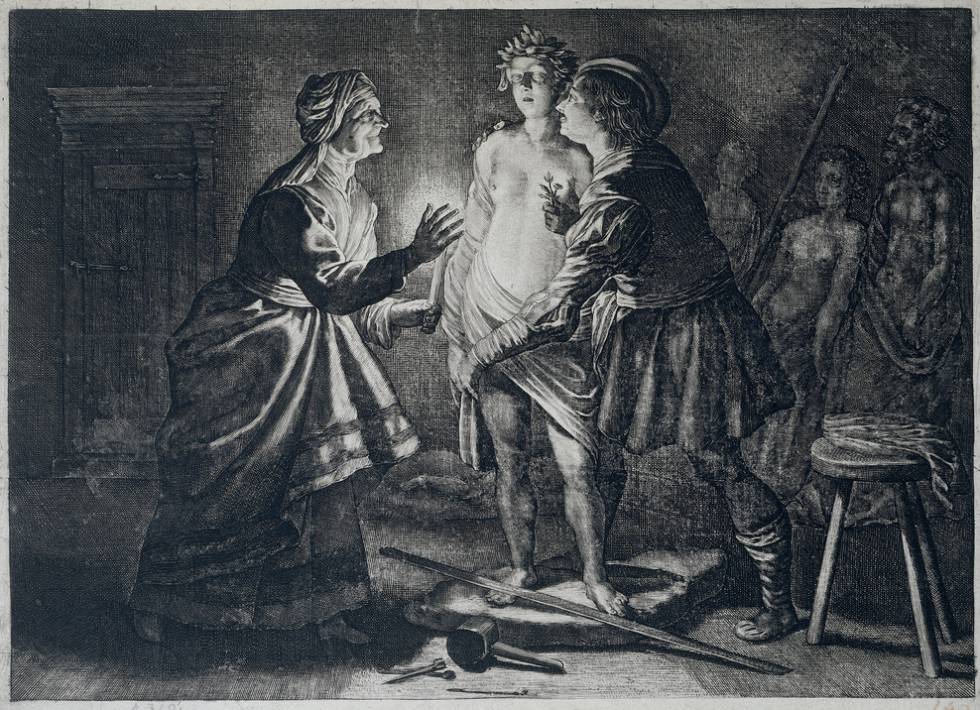 It is no secret to anyone that the desire to doll out women have been flitting for centuries through the unconscious of many men. This is shown in the novel The man in the sandby E.T.A. Hoffmann (1817), with his automaton Olympia on which Nathaniel, the protagonist, projects his wishes as if that were an immaculate screen. The work was so revealing that the popes of psychoanalysis analyzed it in their writings: Freud in The sinister and Lacan in the Seminar X about heartbreak. Another example of how fiction doll has left its mark provided by the novel Eva Future by Auguste Villiers, published in 1886. The word comes from its text android, which we use naturally today, although the author conceived rather a gynoid Named Hadaly, who, due to her "splendor of a smile, unconscious pouting expression, faithful and exact lip movement in the pronunciations", falls in love with the character of Lord Ewald, disappointed in his dealings with his wife.
Half a century later, in the late 1920s, the British writer Daphne du Maurier reverses the roles in his story The doll. In it, the violinist who stars in the story far prefers her doll Julius than the young man who narrates the events, astonished and flooded with fury and resentment.
By then plastic had already been invented: Leo Baekerland patented Bakelite in 1907, so the possibility of making realistic dolls like mannequins was the order of the day. This type of adult doll - make no mistake, the vast majority of examples are female - appears both in Hydrangeas, the disturbing nouvelle from the Uruguayan Felisberto Hernández, as in the short novel Chattanooga choo choo, a surrealist jewel that appears within the volume Three bourgeois novels by the Chilean writer José Donoso. In the latter, set in the world of gauche divine Catalan from the 1970s, highlights the character of Sylvia, a woman whose lover Ramón can put on and take off body parts at will, as well as paint her face with various expressions. Horacio, the protagonist of Felisberto Hernández's story, whose luckless friends do not solve his existential tedium has a different fate: "It was increasingly difficult for him to be alone; the dolls did not keep him company and seemed to tell him:" We are dolls; and you get ready as you can, "says the narrator of the story.
Sometimes inanimate beings also take charge of the story. This happens with the erotic doll Yoshiko, one of the narrators of the Brazilian writer João Paulo Cuenca's novel titled The only happy ending to a love story is an accident (2012). The author, passionate about contemporary Japanese culture, spent forty days in Tokyo to set it and learn about the circuits of the commerce of lovedolls [muñecas eróticas], so widespread in Japan: "There are and there are doll brothels. They can be rented. You buy used teenage clothing to put on the doll," Cuenca said in an interview.
As reality has the habit of surpassing any extravagance devised by fiction, the Japanese photographer Taro Karibe looked for examples of this until he managed to document the life of his compatriot Senji Nakajima, the sixty-year-old who left his wife for Saori, a silicone doll with the one who lived several years in a Tokyo apartment. In the pictures we see how Senji buys wigs from Saori, bathes with her in the sea and pushes her wheelchair to go out with her to tour Japan. To those who take him for mad, Nakajima makes them see that Saori "never betrays you, does not move for money." "I'm sick of modern rational humans. They have no heart, "he writes.
Cinema has also reflected the complexities of this idealized bond between adult humans and dolls. One of Berlanga's lesser-known films focuses on it. Is about Natural size (1974), where the recently deceased Michel Piccoli He plays a mature man who takes more pleasure in tending to her wrist than in dealing with hot-blooded women. Two decades later it was the movie Lars and a real girl, nominated in 2007 for the Oscar for the best original screenplay (written by Nancy Oliver), the one that took us through the feelings of Lars (Ryan Gosling) towards Bianca, the life-size doll that she loves and that she ends up honoring with a funeral in style
If feeling silicone is pleasant, stroking plush stuffed animals can be even more, that's why film fiction has also dedicated its attention to it. We have an example in drama The Beaver, Jodie Foster's third feature film as a director, in which a deeply depressed Walter Black (Mel Gibson) puts a stuffed beaver-shaped wink in his trash and decides to speak through it. The scene in which he goes out to dinner with his wife –incarnated by Jodie Foster– and cannot articulate a word except through the doll is between hilarious and sinister, in the most Freudian sense of the adjective. For his part, in the two installments of the comedy Ted from director Seth MacFarlane, whose star is the eponymous teddy bear, the moral lies in the difficulty of humans to abandon childhood. Ted the bear who says motherfucker Every three words, it is irreverent and smokes hookah, that is precisely why it works as a perfect friend for its owner, an adult who wanted his teddy bear to come alive as a child and whose dream came true, for better or for worse.
Finally, the apotheosis of immaterial love we have in the multi-awarded Her (Oscar for the best original screenplay in 2013), without secretions or caresses of any kind, because the lover of the protagonist is a computer operating system. Perhaps instead of demoralizing us, these fictions should not make us think that the future of social relations is about qualifying what we understand by the adjective human. As Villiers wrote in Eva Future: "If our gods and hopes are only scientists, why shouldn't our loves be too?".