Fierce criticism of Paz Padilla for this comment on Rocío Carrasco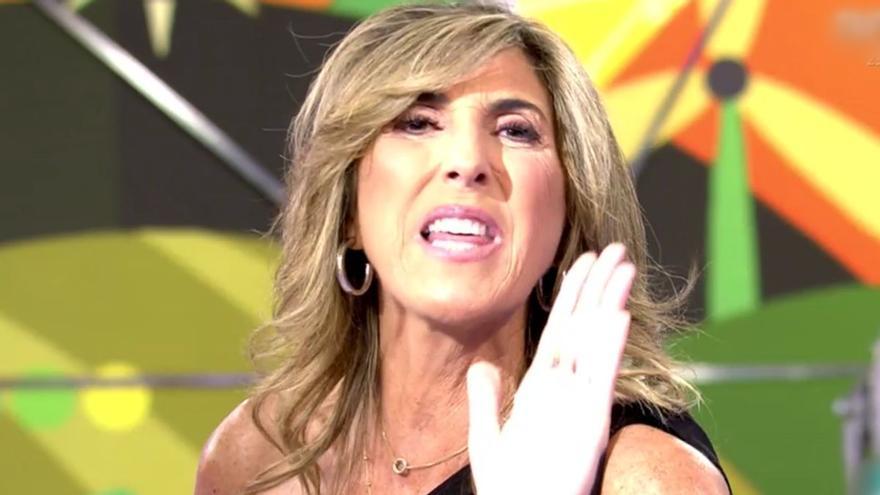 Paz Padilla he is not going through his best professional stage.
The last few weeks have been most complicated for the presenter, who has been immersed in two very difficult controversies to fight and, in addition, it almost runs out of Chimes after get Covid-19 for the second time.
A few days ago, Padilla was the center of all the criticism after affirming in an Instagram direct that virus vaccines were useless. "If it does not matter, vaccines are useless. No matter how many vaccines you get, the virus enters from the other side and infects you, "said the woman from Cádiz before the astonished faces of Anne Igartiburu and María del Monte.
This statement cost Paz Padilla the general criticism of the public and also of many of his companions, who could not understand how their partner threw so firmly such a serious statement in the current situation that our country transits.
Padilla, who has not yet apologized or spoken about his statements, seems to have been dissatisfied with the wave of criticism received and has once again caused a stir after comment on Rocío Carrasco and her relationship with her daughter, Rocío Flores.
An opinion you have received fierce criticism in social networks and that originated a strong confrontation between the presenter and Kiko Hernández.
Love as a justification for everything
While playing in Save me The possibility that Rocío Carrasco and Rocío Flores would resume their relationship, Kiko Hernández assured that Flores could have used the same speech to support his mother in front of his father, something that made Padilla jump in defense of the young woman.
"I would lock the two of them in a room to talk. It breaks my soul seeing a mother and a daughter in this situation, "said the presenter to drop the comment of discord."Love conquers all", it justified.
At this moment, a very angry and incredulous Kiko Hernández pointed out that "No it can't! Because this lady has been about to take her own life! For the love of God! Would you tell a woman who has been abused to lock herself with her abuser in a room and say 'I love you' !? ".
Paz Padilla, far from being left behind, emphasized that "love can do it, unconditional love. The one that puts love before your anger, your hatred, your resentment ... If there is love, we forget the resentment. We forget what has happened, we start from scratch, "the woman from Cádiz concluded before the general anger of many of her colleagues.