Festival of the 'Top 10' regional restaurants: 'How good! Canary Islands Mahou 2022'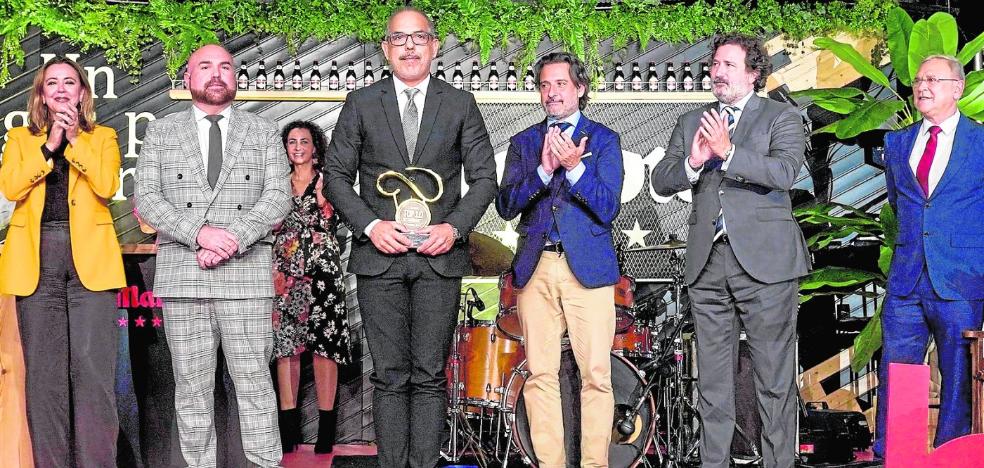 Ten enthusiastic trophy winners, a 'Revelation Chef' and two groups of awards under the slogans 'Canarias tastes of tradition' and 'Canarian hotels of haute cuisine', left the gala on April 4 in Puerto de la Cruz, with more than 400 attendees.
It was a jubilant festival of the restoration of the Canary Islands, held in the framework of Lago Martiánez, a regal work by the artist from Lanzarote, César Manrique, in Puerto de la Cruz, Tenerife. For the act, the old - and magical - main hall of the Sala Andrómeda was decorated, full of history, which recovered all the force of its charm for social events.
The event was attended by the president of the Parliament of the Canary Islands, Gustavo Matos; the president of the Island Council of Lanzarote, María Dolores Corujo; David Pérez González, CEO and Manager of Tenerife Tourism; Marco Antonio González Mesa, Mayor of Puerto de la Cruz; and several municipal councillors, distinguished personalities from the Canarian business world, chefs and room managers.
Three things were made clear in the speeches by David Pérez, Mayor Marco González and the President of the Awards, Jorge Fonseca, namely: that two decades ago the boom in the restoration of the Islands began, which has become an end in itself same to enrich tourism (whose effects have also stimulated the entrepreneurial DNA of the islanders and every year new projects arise in the sector); that Puerto de la Cruz is a 'living' city that has returned to its enthusiastic past, offering an outstanding up-to-date hotel and leisure offer, with a high number of traditional and modern cuisine establishments; and that the annual meetings of restaurateurs, organized by the guide '¡Qué Bueno! Canarias', are significant, as they are designed to unite professionals in the sector and experience building together the great gastronomic offer of the Canary Islands, which "must be seen as a single project for the sake of culture, joy and economy of the archipelago," said Fonseca.