Ferreras will revive the historic broadcast of Matías Prats on 9/11 in a special on laSexta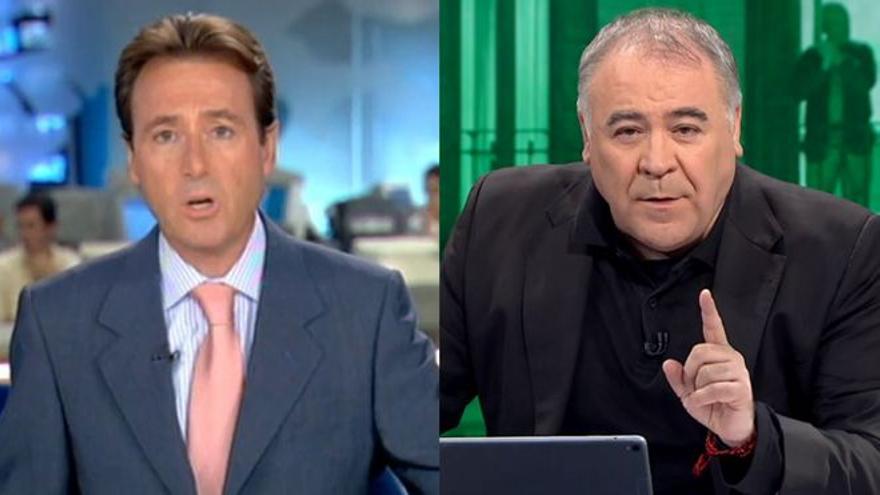 LaSexta has prepared a special program for the afternoon of Saturday, September 11, precisely the 20th anniversary of the attacks on the twin towers. The chain defines its special as "an innovative television exercise", since, as Antonio García Ferreras has announced, they will reproduce "almost in real time" the broadcast of Matías Prats on 'Antena 3 Noticias' that afternoon.
Starting at 3:40 p.m., laSexta will broadcast that newscast of September 11, 2001 live, with Matías Prats in charge of the newscast and Ricardo Ortega from New York. The chain remembers it as "a praised coverage that has gone down in the history of Spanish television" and that will feature the comments of Prats himself together with Ferreras.
The famous broadcast will be broadcast in the format of the time, 4: 3 and will be enriched with graphic elements on both sides of the screen that will "contextualize and expand the information"
Later, starting at 7:00 p.m., laSexta will broadcast the special of 'laSexta Columna' that looks at those attacks just from the present, 20 years later, delving into the consequences they have had to this day and analyzing what the war waged has served. in Afghanistan after the attacks and that has been maintained during these two decades. The report includes estimates from refugees, journalists, the military and the colonel in charge of the evacuation in Kabul. For their part, both editions of 'laSexta Noticias' will pay attention to the acts and political reactions related to the anniversary of the attacks.