Ferreras charges against UEFA and FIFA for the Super League: "They cannot talk about the purity of football"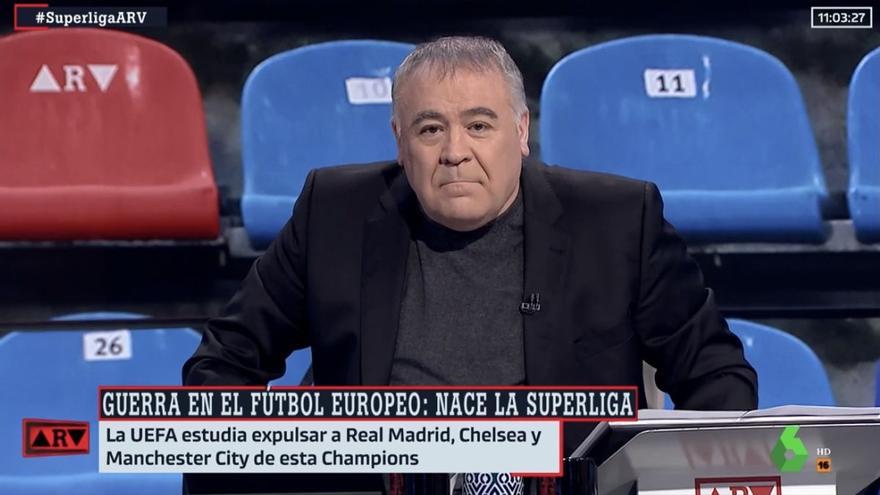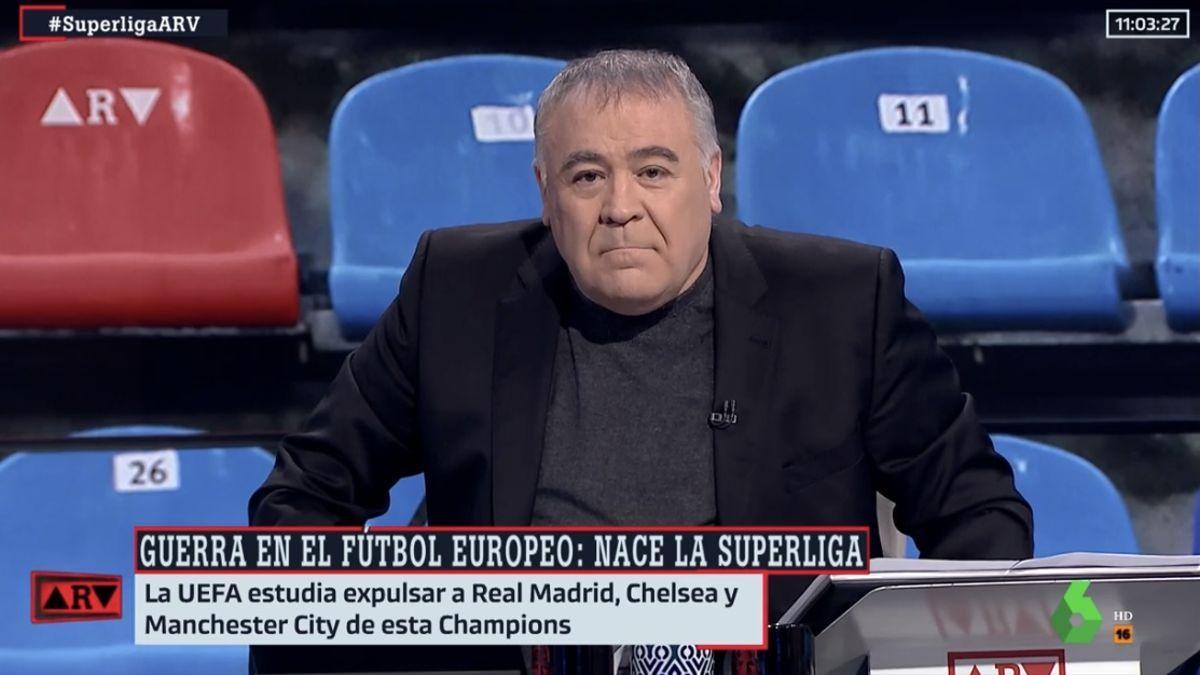 The creation of the Super league It has become the sports controversy of the moment. After the commented interview with Florentino Fernández in 'El Chiringuito de Jugones', on Tuesday morning in 'Red hot' have wanted to continue analyzing the matter.
Antonio Garcia Ferreras has charged hard against UEFA: "It is not exactly a transparent, clean, and honest organization." In addition, he wanted to emphasize the need for a solution for the sector: "The reality is that football is going through an absolutely delicate moment and you have to react." Before continuing, he highlighted the importance that a new competition like the Super League does not harm the teams that are left out of it.
The presenter has not hesitated to criticize some of the decisions that institutions such as UEFA or FIFA and their respective presidents, Gianni Infantino and Aleksander Čeferin have taken in recent years: "Then they will say that one is from Real Madrid. Above all I'm from football. Sanluqueño people can tell me about the purity of football, but not Infantino and Čeferin who they have taken a World Cup to Qatar buying those who voted ", has sentenced.
Before closing the matter, the journalist wanted to send a message to the politicians that these days have positioned themselves in this controversy: "They must inform themselves, know what they are talking about and not sign up for football demagogy. Are public officials in Europe going to allocate 5,000 million public money to alleviate the losses of these twelve clubs? They only seek to regenerate a football that is crushed by the pandemic", has expressed forcefully.