Ferrán Bassas, first signing for Granca 2022-23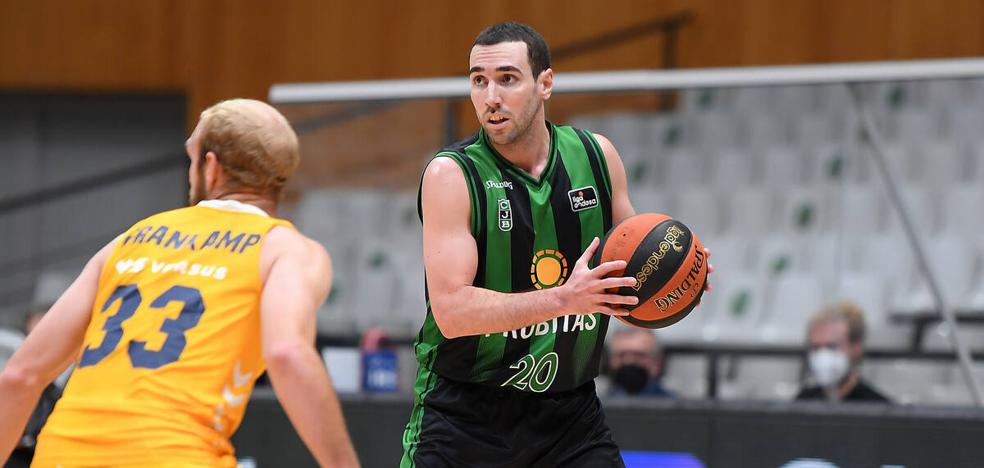 basketball
The base arrives from Joventut, is international and signs for two seasons
Granca today announced its first signing for next season. It's about the base
Ferran Bassas, thus confirming the rumors of recent days. Sign for two years, according to the official note issued by the club.
Ferran Bassas Navarra (Barcelona, ​​1992) trained in the youth categories of Joventut, with whom
debuted in the 2011-12 season in ACB, while he was a member of CB Prat, of LEB Plata. After one more season in the linked Penya team, Bassas joined the Unión Financiera Oviedo of LEB Oro, where he spent three seasons at a high level.
His good performance helped him to sign with the
Lenovo Tenerife in the 2016-2017 season, where his stay lasted another three campaigns and
he won two continental titles, the Basketball Champions League (16-17) and the Intercontinental Cup (17-18). The The Barcelona base's next destination was San Pablo Burgos, a team which spent a season under the orders of Joan Peñarroya. His last two seasons have been at Joventut Badalona, ​​where he has played in the Endesa League and the 7DAYS EuroCup.
In the recently completed 2021-22 season, he played 20 games in the national competition with figures of 7.1 points, 2.4 assists with remarkable shooting percentages, 40.3% in triples and 90% in free throws. In 7DAYS EuroCup he played 7 games with Penya averaging 6.4 points and 4.1 assists with 43.3% from the three-point range.
He also debuted for the senior team in February 2020. currently
e is concentrated with the national team led by Sergio Scariolo, where he coincides with Miquel Salvó and Víctor García. Spain will play one last game on their way to the 2023 World Cup on Thursday against Ukraine in Riga.
Ferran Bassas is the first incorporation of the new yellow project, and
will be one of those in charge of taking the handle of Jaka Lakovic's team.