FERNANDO TRUEBA: Quarantine to the rhythm of new English jazz, by Fernando Trueba | Babelia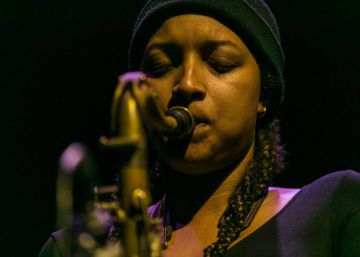 Although some affirm that jazz has died, in recent years a handful of young English people of the most varied origins are leading a real revolution in jazz, first of all opening it, mixing it, with all kinds of rhythms and music. To the point that for some it is no longer jazz. And who cares? Duke Ellington considered that he made "American Classical Music" and he was right. The word jazz is nothing more than a shortcut to name the most risky of genres, the one that carries in its heart the challenge and adventure of improvisation.
A true new wave of young musicians such as clarinetist and saxophone Shabaka Hutchings, saxophonists Nubya Garcia and Cassie Kinoshi, trumpeter Sheila Maurice-Gray, tubist Theon Cross, drummers Moses Boyd and Jake Long or pianist Joe Armon-Jones are only some of their most prominent names, and groups like Sons of Kemet, Maisha, Ezra Collective, Kokoroko or the female septet Nérija mix Caribbean, African, electronic music, jazz rhythms, hip hop and whatever it takes without worrying more than making music ...