Fernando Reinares: "The massacre of March 11 could be avoided on numerous occasions"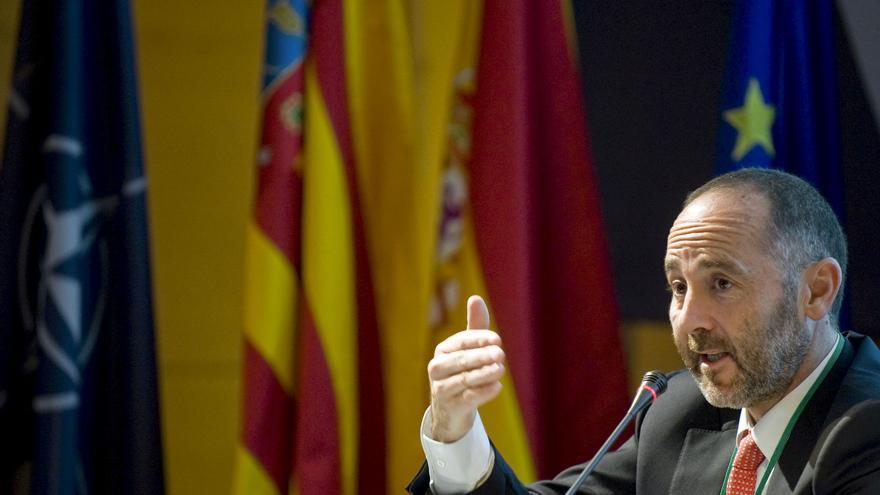 "The massacre of Cercanías trains could have been prevented numerous times throughout the more than two years during which it was planned and prepared. "This is one of the conclusions reached by the Elcano Fernando Reinares Institute expert in his book '11 -M, Al Qaeda's revenge ', presented this Tuesday in Madrid.
At a round table organized by the Ortega y Gasset Foundation, the author presented his book edited by Galaxia Gutemberg with the collaboration of the Victims of Terrorism Foundation and the 11-M Association Affected by Terrorism, in an event attended by the ex-high representative of the Union for Foreign Affairs and Security Policy Javier Solana.
Two days before the commemoration of the 17th anniversary of the M11 massacre in Madrid, which occurred in 2004, Reinares has insisted that there was a "police and intelligence failure", which does not mean that the security forces did not work in the fight against terrorism international. They even did it more than other European policemen.
As he himself concludes in his work, the attacks could have been prevented "if the prior knowledge that different members of the 11M network had in the National Police Corps had been well interpreted and shared with the Civil Guard".
But also, Reinares believes that they would not have occurred if there had not been so much uncoordination in both bodies and among them, "if the vision of the jihadist threat had not been out of focus in a CNI in the process of adaptation" and if the legislation and judicial understanding had been necessary.
The Elcano Institute expert and professor also believes that if Morocco, Turkey, France and Belgium had cooperated "more and better", it would have been more difficult to carry out the massacre.
And it states that, although the Spanish Government, then chaired by Jose Maria Aznar, would not have aligned with the United States and the United Kingdom in the invasion of Iraq which took place a year before the attacks, the 11M terrorists "would have tried to carry out an attack within Spanish territory."
Throughout 328 pages, Reinares takes a tour of the evolution of jihadist terrorism, which was already installed in Spain in 1994.
As the author highlights in the prologue, there were enough indications to think about the possibility of a terrorist action in Spain. "If the nature and scope of the threats had not been misunderstood in the Spanish anti-terrorist institutions and agencies, this massacre could have been avoided," asserts Reinares.