Fernando Berge: "The financial sector will be key to promoting the sustainable transition"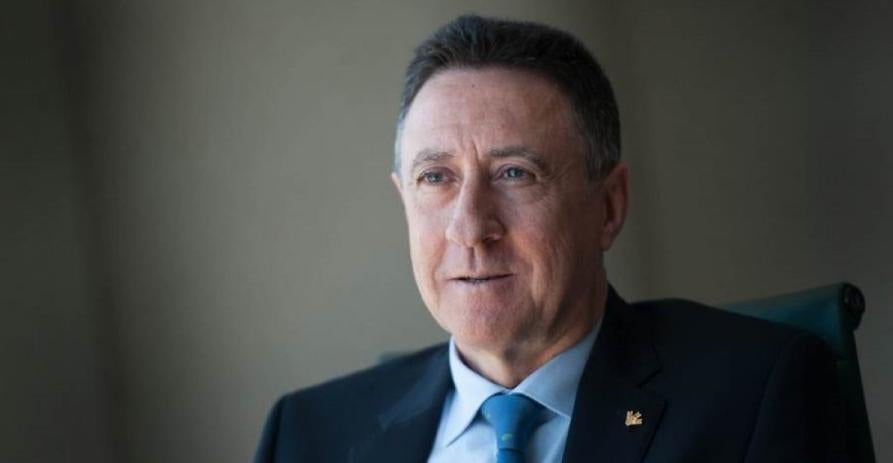 For the president of Cajasiete, the creation of "green financing products" is important
As a cooperative, Cajasiete (Caja Rural de Tenerife) has in its DNA a commitment to sustainability that it specifies with
green loans and training and dissemination actions, among other measures. "As a cooperative company concerned about people, we have been naturally supporting these objectives that refer to environmental factors, which are present in the management and decision-making of our entity," said its president, Fernando Berge.
The cooperative carries out some specific actions for the
transversal sustainability, which it channels through its Sustainability Committee. "This Committee allows us to have a space for reflection and helps us coordinate the different sustainable actions with a global and joint vision as an entity, both internally and externally."
The creation of this Committee has brought concrete results, especially in the development of "green financing products". "These new financial products have very competitive prices to meet the green needs of individuals and companies. In addition, we have contracted the energy consumed by our offices with a company that sells and produces clean energy. We can say that all the energy we use comes from
renewable generation sources, which is certified each year by the National Commission for Markets and Competition (CNMC) by issuing the Certificate of Guarantees of Origin. This document indicates that Cajasiete does not generate any CO2 emissions from the use of energy.
Within the direct actions, the
use of recycled plastics in payment cards (In 2021, 87,000 units were replaced). At the entity's headquarters, photovoltaic panels for self-consumption were installed last year, the first of its kind to be carried out in the Canary Islands. It will have a useful life of 35 years and will generate a total of 436,000 kWh of electricity from renewable sources.
«
It is an innovative project since it executes the photovoltaic installation for self-consumption of the building and it does so in a ventilated vertical façade. We are determined to position ourselves as a financial benchmark for sustainability in the Canary Islands. We do so by setting an example with actions of this type, which contribute to the transformation of our headquarters into a more sustainable building. With this, we also contribute to boosting economic activity in times of crisis through environmental projects", says Berge.
Regarding the indirect actions of Cajasiete,
a "sustainable" business proposition is highlighted which is aimed at private customers, freelancers and companies that invest in types that the institution has considered a priority. "Specifically, they are financing solutions aimed at saving and energy efficiency, sustainable mobility, circular economy and renewable parks. The sustainable proposal has involved the creation and marketing of new personal and mortgage loans and specific guarantees based on the environmental destination and the type of investment to be financed", Berge said.
Sustainable development is not only the task of the Government but of all the actors that are part of society. Cajasiete and the Canarian Association of Renewable Energies (ACER), this as promoter, collaborate in the COME RES project, a
European initiative focused on the development of renewable energy communities. "Cajasiete is participating in the different project forums that have been held, since we believe that this new community instrument is going to be key to the energy transition and the democratization of the energy system with significant savings for the final consumer, by at the same time that it will allow to benefit from a nearby and clean energy. Being in these meetings is an opportunity to have a better understanding of the renewable communities and their key actors. In this sense, as a financial entity, it helps us to advance in the study of the best way to finance this type of initiative."
Berge defined the SDGs as "a long-distance race", which
requires the coordinated action of people, companies and institutions. And he considered it essential to "do pedagogy to understand the challenges we face." "That is accompanied by investment needs. Therefore, it is recommended that public administrations continue to improve their commitment to efficient resource management and that financial entities, such as Cajasiete, make all their sustainable products available to society.
Finally, the president of the Cajasiete institution described as "very positive" the process of creating the Canarian Agenda 2030 to reflect on this problem. "For
meet the objectives that we have set ourselves for 2030, it is interesting to stop and reflect on where we are, where we want to go, what resources we have and, from there, paint the path of what all social agents are going to do to meet our common objectives»
Greater control and lower spending on the cost of air conditioning

The Gran Canarian palms. Finding alternatives to the use of air conditioning that are respectful with the environment is one of Cajasiete's concerns. Therefore, it installed a new centralized system in the central services building. «It was after carrying out a consultancy by a company specialized in energy matters; We carried out a market study to select the company in charge of the execution and the modifications that were proposed to us. We initially started by placing some controllers for turning the machines on and off per plant, and in turn, all of this was controlled by the security department, so we have greater control and cost savings," says Fernando Berge, president of Cajasiete.
Although water consumption is not notable in the activity, paper consumption is significant and is closely followed by the institution. "It is mainly improved with the digital habits of our colleagues and customers. For example, promoting virtual correspondence, improving technology so that more and more purchases of our products or services can be made digitally and that the customer can sign from home or at their Cajasiete office. The small habits added together make consumption improve, such as, for example, incorporating machines programmed into the fleet of printers so that by default they always print on both sides and in black and white.