Fernando Aramburu: "I would not mind knowing the exact moment of my death"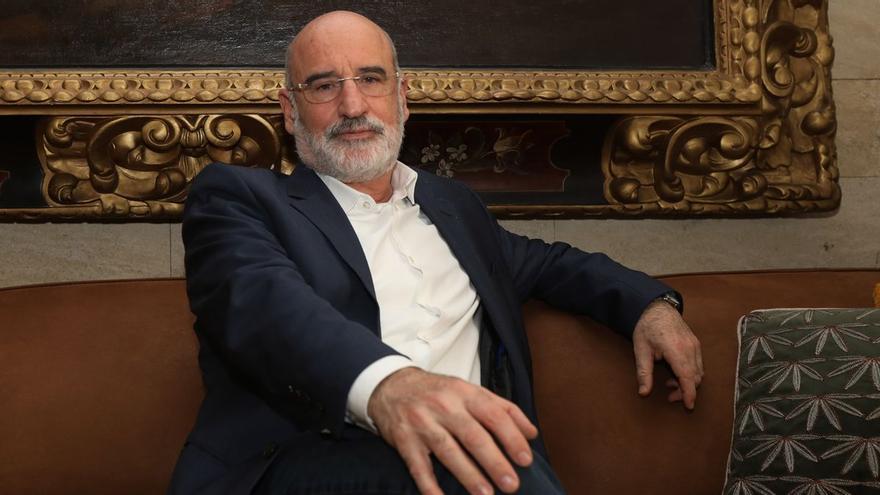 The international success of 'Patria', his previous novel, does not scare Fernando Aramburu, which states that he thinks of each book as unique, regardless of public or critical perception. In 'Los vencejos' (Tusquets), Aramburu introduces Toni, a man fed up with everything around him and has given himself a year to live. Love, friendship, death or sex They are cited in a novel anchored in the Spanish news of 2019.
It is remembered everywhere that you are the author of 'Patria'.
I do not care. Before, he was the Basque writer based in Germany. 'Homeland' freed me from that nickname. There are worse things, but I let people call me whatever they want.
How do you approach a new book after such a great success as 'Patria'?
I don't take some books as more important than others. Each book is a new creative adventure and I always feel like at the beginning of my literary activity. I assume success and failure, whatever it takes, naturally.
What creative adventure takes place in 'Los vencejos'?
What I don't do is play the same melody. It is a human world different from the previous ones, but related to Self-portrait without me, a book in which I undressed and told my readers a lot about my intimacy. I do the same but with a fictional character, counting down to the last detail.
What does Toni have, that protagonist of 'Los vencejos', by Fernando Aramburu?
8%. I was a teacher, but in a different system; I have a dog and a library, but I would never part with her, something he does. My life situation is very different: I do not live in your city, I am not divorced and I do not carry your bitterness.
Could you relate to a person who treats your library this way?
I could never do what he does. The funny thing about Toni is that he does not throw away his books, but distributes them around the city, accepting the possibility that others read them. My life has been retained on the spines of my books, because my library was born with me. I am in a position to find transcendental moments of my life in these books. I am who I am thanks to my booksSo getting rid of them would be like pulling out a nail without anesthesia.
Toni gives herself a year to kill herself. What attracted you to that dilemma?
I was interested in dealing with a character who knew exactly the day and time of his death. It could be a personal revolution, a person whose hierarchy of values ​​would be shaken, who would disturb the people around him … I wanted to rationalize this experience of the one who knows he is going to die.
Would you like to know when you are going to die?
I would not mind if they told me at birth that I was going to die on February 8, 2045. As we face death with fear, we do not want to know. But knowing exactly the moment of our death would bring enormous advantages practices.
Would you live otherwise?
Sure, and not necessarily worse. If you know for sure that you still have years to live, you could leave your affairs well arranged, commit some recklessness … We would live according to another vital strategy. And fiction allows us to play to see what this would be like.
Toni lives in 2019 and you portray the Spanish society of that year. What attracts you to reality?
My way of conceiving the human being forces me to treat it in its relationship with collective history. What we see in the mirror does not define us completely, because we are also a consequence of friction with others. I focus my novels on revealing what makes us human, so I feel compelled to portray the social context in which the characters move. In the case of 'Los vencejos', even more so, because the story is limited in time, which forced me to follow current Spanish news on a daily basis.
Are there people like Toni in today's Spain?
I think there are many more Tonis than I thought at the beginning of the novel.
In the novel themes such as love, politics, sex or friendship are represented; common to all people.
But the essential thing is not that I touch on those subjects. The essential thing is that there is a man who writes, who does a personal exercise, of which he is convinced that no one will ever read. It is the peculiarity of this man, while the rest of us are natural concealers. The frankness with which he writes allows us to see his last piece of intimacy.