Fernando Alonso opens with a fourth place in the first stage of the Saudi raid | sports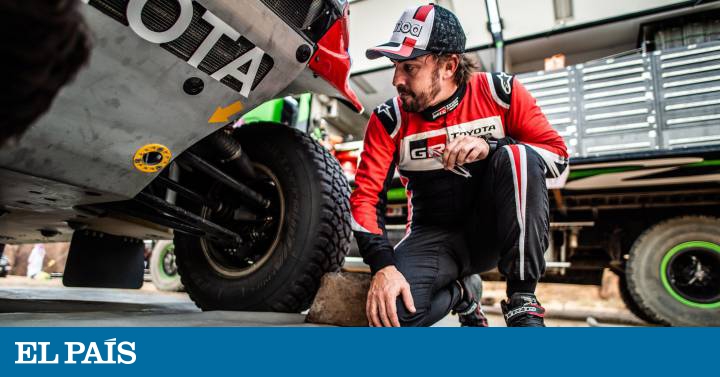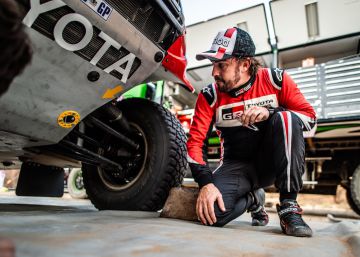 Fernando Alonso finished in fourth position at the start, this Wednesday, of the Al-Ula Neom Rally, a test that takes place in the territory of Saudi Arabia and that involves the last big test before the Dakar rally. In the first stage, a journey of 211 kilometers, the Spaniard finished 7 minutes 43 seconds from the winner, Yasir Bin Seaidan (Mini), but his pace was solid and he managed to complete the stretch without mishaps. He stayed at 1 minute and 19 seconds of the third classified, the local Yazeed Al Rajhi, who competes at the controls of a Toyota Hilux similar to the Asturian.
Beyond what the final classification reflects, the objective of Fernando Alonso and his co-driver Marc Coma in this test is to add the maximum possible kilometers in race conditions, a baggage that seeks to reverse in an improvement of its benefits to along the Dakar. The fourth place in the first stage confirms the good feelings that the former world champion of Formula 1 had pointed out before the start, when he said he felt optimistic. "The desert here is completely different from Morocco. The terrain is flatter and easier. There are no stones or rocks and I think I will adapt better to this type of rally," he said.
The Dakar rally, which will run between January 5 and 17, will be held for the first time in Saudi Arabia, which is why the Toyota team considered that participating in the Al-Ula Neom Rally was a very interesting test for the couple Alonso-Coma.
You can follow EL PAÍS Sports in Facebook, Twitter or subscribe here to the Newsletter.