Female voices in the 'heart' of Cepsa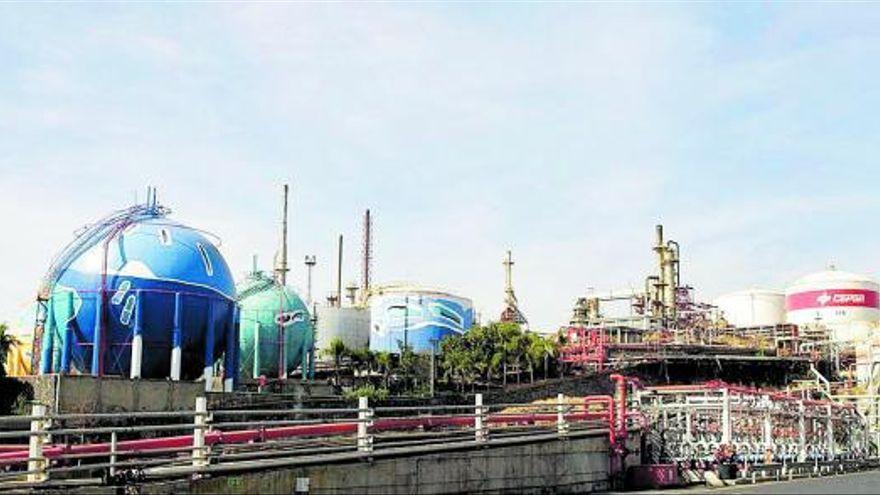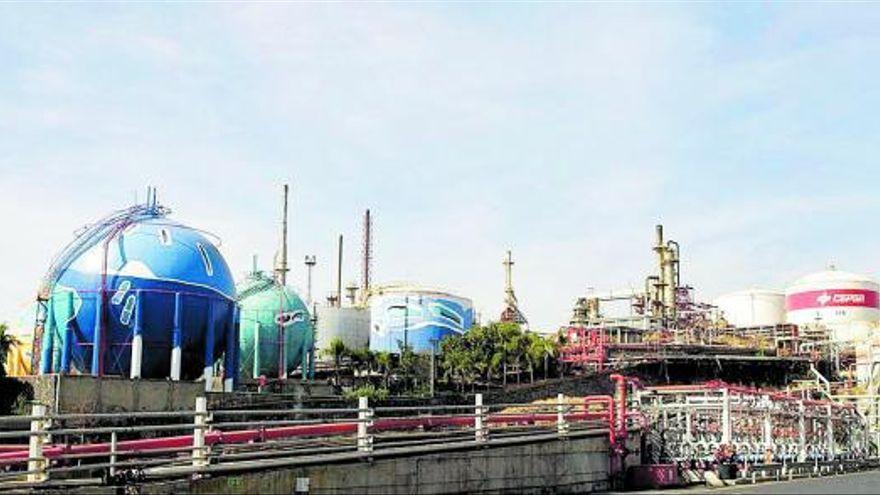 Time flies by if there is the will to transform things, it passes in a flash (although the memories of the most difficult dates last) when the desire to build a single work scene is constant and firm. Ana Belén, Carolina, Dinorah, Esperanza, Esther, Maite and Rosa voice their experiences at Cepsa. The seven do not hide the most complicated moments of adaptation to a sector that has traditionally been occupied by men, but, in turn, they exalt the training and integration policies that the company has implemented in recent years. This is how these women's voices sound from the heart of Cepsa.
Equality. It is around this idea that the stakes are turning to achieve a balance for favor the inclusion that Cepsa has been developing long before the 8M reached the magnitude that it has today in day. The objective is to generate a fair work scenario that rewards professional efforts regardless of the physical, personal or social conditions of the person being evaluated. In the international organization chart of the oil company there are 9,977 employees from four different generations, salaried employees of 57 nationalities. Women occupy 36.38% of positions that also have an average length of 13.35 years. That strip is far exceeded by some of the protagonists of this report. Maite Núñez, responsible for environmental protection in the Archipelago, had her first contact with the company when she was doing her post-university internships more than 30 years ago.
For three decades, she has also been linked to Cepsa Carolina de la Guardia, who is currently head of the Service Station. "I have always felt that they valued me", he is grateful regarding the treatment received by a brand that has a priority objective marked in red: the commitment for the next five years is to achieve an occupation of 27% of women in leadership positions (department heads and managers).
Training
One of these bosses, Ana Belén Álvarez (Factoría Búnker), considers vital "the support that can be transferred to the girls from their homes when making a decision that affects their university studies. One of the policies that Cepsa works best is to find inspirational formulas for these adolescents to lean towards STEM disciplines (Science, Technology, Engineering and Mathematics) ". That is the central nucleus from which the activities associated with the Inspiring Girls program are promoted. On this basis, the aim is to build employability projects based on digital transformation and equal opportunities based on a single rule: the comprehensive training of experts with a technical profile. And it is that Cepsa has been applying an Equality Plan (2010) for more than a decade that only seeks to extract the greatest potential from its workers without putting obstacles by gender.
ROSA SANTORO
Head of Asset Management at Cepsa in the Canary Islands
"Over the years we have been breaking down barriers to prove our worth"
She specialized in Mechanics at the Escuela Técnica Superior de Ingenieros Industriales de Las Palmas and accumulates 16 years of experience as a worker at the Tenerife Refinery. In this period he has developed professional functions in planning and management of maintenance, inspections and reliability. His new role in the Asset Management area of ​​Cepsa in the Canary Islands is key to understanding the changes that have occurred in the new normal. In her department, investment plans, maintenance, inspections are planned ... Rosa Santoro is clear that it is still necessary to further promote the presence of girls in university careers of this profile and, above all, to promote equality policies such as the ones currently in force. implementing Cepsa and reinforcing training activities.
Esther perez
Occupational risk prevention / inspection technician
"We are on the right path to achieve a cultural change in labor material"
18 years ago, she was one of the first three women who entered a position as a chemical plant operator at the Tenerife Refinery. Trained as an Industrial Technical Engineer at the University of Las Palmas, since 2010 she has been attached to the Department of Occupational Risk Prevention. An anecdote associated with altitude sickness serves to explain the important changes that have occurred in recent times. "We were still training and a monitor approached me to ask if I had vertigo. That doubt was not transferred to the colleague who was next to me ". Esther Pérez considers "decisive" the collaboration that Cepsa maintains with the Inspiring Girls Foundation and that there are girls who are interested in these careers. For her, the 8M is a sign that there is still no equality.
Hope Hernandez
Fuel supply driver
"The beginnings were hard but this company has always made an effort in terms of inclusion"
She has just completed her silver anniversary as a Cepsa worker, twenty-five years in a company in which she plays a key logistical role in the presence of the brand in ports and airports: Esperanza Hernández is a fuel supplier driver. Two and a half decades ago he had no experience as a dangerous goods carrier, but the company took over his training. Entering into a work environment dominated by the presence of men "was not easy" but she always felt well received by her bosses and most of her colleagues. To those who still believe that there are jobs reserved for men, he tells them that "you have to put yourself in the other person's shoes and not make value judgments in advance." She believes that despite the progress of recent years, there should be more women in her position. "The fight is still open," he stresses.
Maite Nunez
Responsible for Environmental Protection in the Canary Islands
"To achieve equality, a change of mentality must be fostered"
A scholarship opened the doors to Cepsa for her in 1989. With a Ph.D. in Chemistry from the ULL, Maite Núñez has poured her knowledge into areas such as the Laboratory of Lubricants, Quality, Programming and Environmental Protection. From his early years on the payroll, he remembers that at that time there were no services for women, although the worst thing that sat him was hearing "how is the girl doing?", A tagline that time has been in charge of burying. The changes, although sometimes "quite slow", have reached a company that has long been committed to a seamless employment plan in terms of equality and adapted to the 21st century. "It has been a very hard-fought experience," she claims before pointing out that it was not long ago that a woman had access to a headquarters at the Tenerife Refinery for the first time. "It happened in 2008 and it was an encouragement for a lot of women," she says.
Dinorah Darias
Tenerife refinery nurse
"The day to day in this company implies a learning that is continuous"
She was a pioneer in the position she holds at the Tenerife Refinery. Graduated in Nursing from the ULL, Dinorah Darias was trained in the four specialties of Occupational Risk Prevention. Her entry into a company where the presence of men exceeds that of women was a "challenge" that she has managed to steer thanks to a companionship that was never affected by the presence of "some black sheep". One of the things that most caught her attention in her first days at Cepsa is that some people treated her with "delicacy" when they had to resort to physical effort but, little by little, that degree of condescension disappeared when they showed that their work he was equal to or as important as any other employee. Its fit in the business organization chart is decisive for the good health of employees. Above all, in a health cycle as adverse as the one we suffer.
Ana Belén Alvarez
Bunker Factory Manager
"You have to eliminate sexist biases when studying a career"
He is in charge of a work team made up of 23 people (21 men and 2 women) that operates in the port of Santa Cruz de Tenerife. Before joining Cepsa, Ana Belén Álvarez has a degree in Naval Machinery from the ULL and Chief of Machinery for the Merchant Navy, before joining Cepsa. Like the rest of her colleagues, she warns that "gender equality is something that we have not yet internalized." Since joining Cepsa, she has had responsibilities that, according to her, have generated "empowerment" for her as a woman. The Petrocan Tenerife factory manager highlights the flexibility of the company's conciliation programs, which were highly relevant during the confinement. "For the mothers it was a very hard period," he says.
Carolina de la Guardia
Cepsa service station manager
"It is becoming less and less strange to see a woman in the pumps of a station"
30 years ago she worked as a fuel dispenser and today she is the station manager of three Cepsa gas stations. This qualitative leap serves to make the role of women in the company visible. "When I started it was rare to see a woman outside a point of sale, the strange thing is that she was on the track," he recalls. Carolina de la Guardia always puts forward the desire to work of the person who is offered a job, regardless of their gender. Likewise, the corporate commitment to the Aflora Plan stands out, which allows personalized advice to employees who are affected by a disability. The percentage of women who carry out their work activity at a Cepsa point of sale in the Islands is 53%, with the share of female station managers being 83%.