Fellini's prophecy turns 100 years old | Culture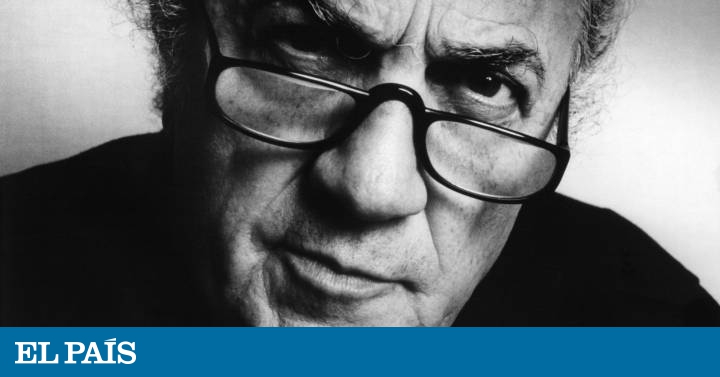 The Italian dictionary recognizes the word felliniano. It means almost everything that has to do with the Wizard of Rimini and his cinema, it has no doubts. But it is also the adjective that describes an aesthetic, social and political universe that has permeated an entire nation for six decades. The tension between modern man and the rudiments of the past, erotic dreams, caricatural machismo or a strange mixture of criticism and simultaneous infatuation towards a society of the spectacle that ended up becoming an odious advertising industry. Federico Fellini (Rimini, 1920-Rome, 1993) won five Oscars, left some of the most amazing films produced in Italy and founded a new way of telling the world from dreams and the most grotesque side of his own memories. A century after his birth, the big Bang Aesthetic created during the years he lived in Rome bursts the seams of the dictionary.
A plaque at number 110 of Via Margutta, between Piazza de Spagna and Villa Borghese, recalls where Fellini lived for decades with his wife Giulietta Masina. The house was emptied and sold in 1994 when she died and today belongs to another owner. But the confines of that more prosaic and routine world, made of walks, discussions with the usual suspects like Ennio Flaiano – writer, journalist and screenwriter / ventriloquist of his best films – or long meals with Marcello Mastroianni did not expand as much as his imagination. Every morning he drank coffee at the Canova and dropped to eat at Dal Toscano in the Prati neighborhood, always at the same table.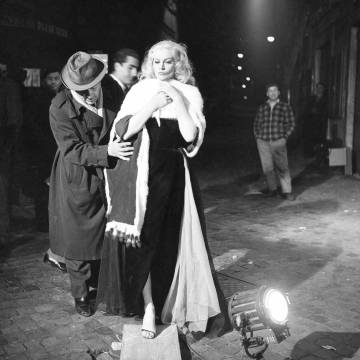 Rome was the place that sculpted a boy who came with 18 years looking for fortune as a cartoonist and cartoonist from Rimini. The city of the Adriatic coast of red roofs and voluptuous ponds was a swarm of magical and disjointed memories that he managed to collect in Amarcord (1973), also in I Vitelloni (The useless ones, 1953) or in The Strada (1954). The true homeland of Fellini, however, the one that never had borders, knew how to remain hidden between the four walls of the Theater 5 of Cinecittà, where he built most of his dreams.
That melancholic Italian HollywoodAt the end of Via Tuscolana, on the other side of Rome, try to regain vigor with new shootings. The house of Fellini, the studio that burned in 2012 and in which many did not want to roll intimidated by old ghosts, has been occupied until recently by the decorations of The new dad, the Vatican series of Sorrentino, perhaps the greatest heir —imitator, some mumble in Italy— of Rimini's filmmaker. Here they were shot Eight and a half (1963), La Dolce Vita (1960), The nights of Cabiria (1958) … also some of the latest films, such as And the ship goes (1983) and Ginger and Fred (1986), in which he began his relationship with costume designer Maurizio Millenotti. "The set Filming was his home. He loved being there because he loved the movie family. He loved being in the middle of the drivers, electricians, illuminators … He had a particular and individual relationship with everyone. Kings passed by here, great filmmakers like Scorsese, politicians of all kinds … Everyone wanted to see him work in his space. When we ate outside I always told exciting anecdotes and we listened to him as children, "the designer recalls on the phone.
The last half hour of Ginger and Fred It takes place on a set with an orchestra almost always present. Nicola Piovani —Which took an Oscar for Life is Beautiful in 1997— he took care of the score and replaced the historical Broken Child, from whom he had learned and whose line he never wanted to betray in the following films. "During that movie I lived almost three weeks there. Fellini made me improvise music on a small amplified vertical piano. He gave me quick, crazy instructions … I improvised and the orchestra, listening, came behind simulating the most representative movements. They were unforgettable days, "recalls Piovani, who after that experience also wrote the score of The voice of the moon (1990).
Some iron stairs of the Theater 5 lead to a kind of rear balcony where you can see, next to a piece of ancient Rome of stone cardboard, the set and decorated of Big Brother VIP. A border between dreams and the grotesque that today functions as an involuntary tribute to the universe of an artist who lived in recent years obsessed with television and the effects of the imaginary world of advertising on the mental health of Italians. "The look felliniana It is really an anticipatory look. The impact of his work has been enormous, a lesson unconsciously incorporated by Italian culture. Also in politics, especially from Berlusconi onwards. He is that typical figure of Italy that shows the relationship between modernity and tradition. Today the country looks a lot like he imagined. But beware, without grace, without poetry, devoid of fantasy and nostalgia, "says the writer and journalist Filippo Ceccarelli.
The day Fellini died, on October 31, 1993, Berlusconi launched the Forza Italia logo. Chance or not, the filmmaker spent the last few years obsessed with Il Cavaliere and came to write a script that was never filmed on a dystopian Venice turned by the tycoon on a set to shoot ads: the Grand Canal would be renamed Canale 5 (on Tele 5). Unlike other contemporary filmmakers like Pier Paolo Pasolini, he always maintained a critical, but deideologized and detached look, despite his great friendship with Giulio Andreotti, of the political currents. "He was friends with everyone and nobody. He did his business brilliantly and kept out of party affairs, he didn't speak out. It might seem like a director away from tensions, but in reality it was he who best understood the whole context. The problem then was not the dictatorship against the working class, or the students claiming prominence … the real issue was that of capitalism in its extreme realization. A phenomenon for which it was no longer necessary to impose things, but to capture people's minds with television. And in that interpretation Fellini was much more political than was always said. "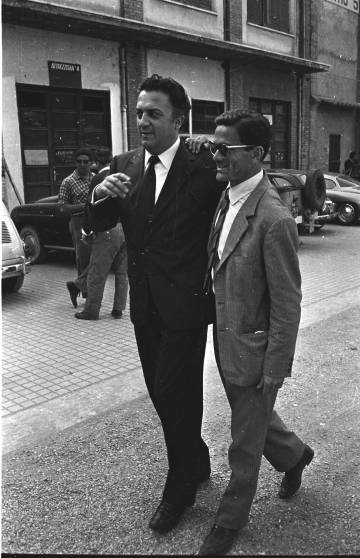 Truth and memory
The truth between what was told and the memory of how it really was today belongs to very few people. Actress Sandra Milo worked with him on films such as Eight and a half or Giulietta of the spirits (1965) and was his lover for 17 years. Both met fleetingly one summer afternoon in a Fregene pine forest, on the shores of the Roman Sea, when Fellini shared a table with Ennio Flaiano (long before that relationship ended violently). "Ennio called me and introduced me. I was overwhelmed, I was beautiful, I had a great magnetism … those tense, curious eyes, capable of absorbing you, but in a pleasant way, nothing invasive or aggressive. At that moment I fell in love with him, hopelessly, inevitably and fatally, "recalls Milo. They did not see each other again after two years.
Milo had just started his career. I had shot the movie with Rossellini Vanina, Vanini (1961), disemboweled by critics, and condemnatory to her. He fell into oblivion and left the cinema. But one day the filmmaker appeared at home in the morning, took her out of bed, made a test and hired her to play the role of Carla, Marcello Mastroianni's lover, a reflection of Fellini's life. Everything fit premonitory once again. "Today many directors do not want to work with me so that I do not make comparisons. But he was a very special person. I had an incredible ability to make you feel the favorite, a magical way to get inside of you, understand exactly who you were, find your most precious part and bring it to the surface to make you aware of something you didn't have. We all wanted to work with him and be close. He had that power, an art always in favor of the human being, never against ".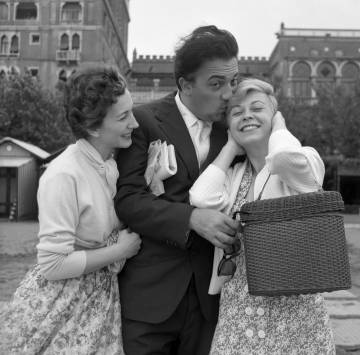 Fellini and Milo's relationship only ended when he proposed to leave the underground and have a life together almost 20 years after having met in that pine forest. She refused. He feared the corrosion of the routine and they never saw each other again. But the filmmaker always returned to Giulietta Masina. "She was a wonderful, intelligent, curious and educated woman. She knew it was impossible to have a traditional relationship with Federico. "
Fellini had no children. He and Masina lost little Pier Federico 11 days after birth. His niece Francesca, the only heiress of his legacy, occupied that place for years in the sentimental rearguard of his uncle. She has her own Amarcord – "I remember" in dialect romañolo– About those years in which he saw his uncle become an international star. "He was returning to Rimini to see his mother, his sister Maddalena, me… I have memories closely linked to the table. Giulietta cooked in Rome and my mother in Rimini. It started with the piadina, a little parmesan, then the pasta stuffed with broth. And it closed with the English soup, his favorite. Everyone wanted to know about him. I never dared to ask him anything or question him. What would you ask today? Perhaps if he had not preferred to enjoy his family and loved ones more, instead of being permanently creating and working. I would ask him if he regrets not having enjoyed his mother more, his brother Riccardo, me … He was the creative genius who changed the cinema, with five Oscars … but I guess you always have to pay a price. Maybe that was the least part felliniana All his life.