"Feliz Navidad" by José Feliciano, among the 10 most heard songs in the US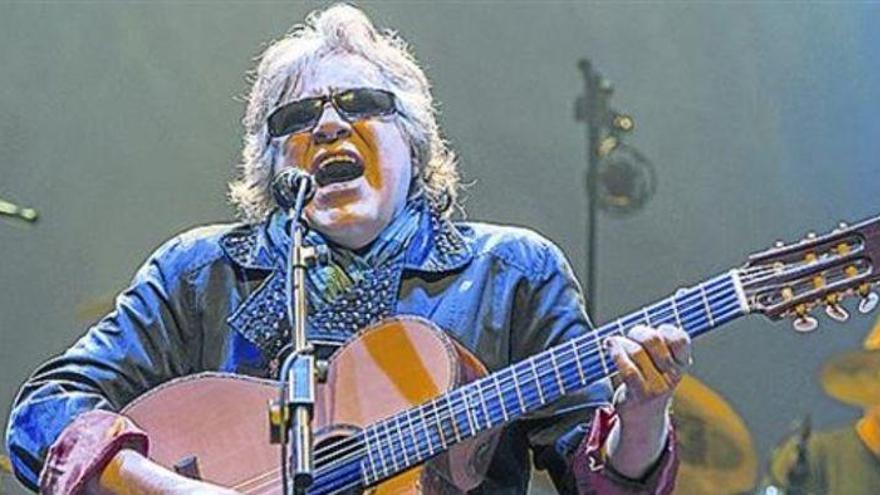 50 years after its launch, the song "Merry Christmas" by José Feliciano entered this Tuesday for the first time in the list compiled by the prestigious organization Billboard of the 10 most listened songs of U.S.
The iconic bilingual song by the Puerto Rican singer-songwriter ranked 10th on the highly sought-after American music chart, after having been at number 12 last year and within the 100 most popular in the country since it was released at Christmas 1970.
The first two places on the list, which contains a total of the 100 most successful songs in the country, are also occupied by songs by Latin artists.
In second place is "Dakiti", the song by Puerto Ricans Bad Bunny and Jhay Cortez, which was taken from the site of honor it had reached last week for "All I Want for Christmas" by the legendary Mariah Carey, who is from Venezuelan father.
According to Billboard, the achievement of "Merry Christmas" was fueled by celebrations of the half century since its launch, which included Feliciano's appearance on popular television shows like "The Tonight Show Starring Jimmy Fallon," on NBC, and "CBS Sunday Morning."
In addition, in association with Amazon Music LAT! N, the Latin music service of the internet sales giant, Feliciano released a new version of the song, accompanied by 30 artists.
In 2020's "Merry Christmas", the iconic voice of the Puerto Rican artist is accompanied by those of CNCO members, Shaggy, Jon Secada, Jason Mraz, Lin-Manuel Miranda, Rachael Ray, Gloria Gaynor, Big & Rich, Michael Bolton, Jencarlos Canela, Patricia Manterola, La India and Julio Iglesias Jr., among others.
However, it was the classic version that managed to place Feliciano for the second time in the top 10.
This is the second time José Feliciano has a song in the Top 10 of the list of Billboard's HOT 100 songs. The artist had achieved it in the week of August 3, 1968, when his version of The Doors song "Light My Fire" placed in third place.
Data from Nielsen Music / MRC Data indicate that "Merry Christmas" this week recorded a 6% advance on radio, reaching 23 million transmissions. In streaming it grew 15% with 18.5 million listeners, while it had a 34% increase in sales, reaching 3,000 units.
The theme was also recognized in 2020 as one of the best Christmas songs by the American Society of Composers, Authors, and Publishers (ASCAP).