Felipe Reyes, in his farewell: "I never dreamed of achieving everything I have achieved"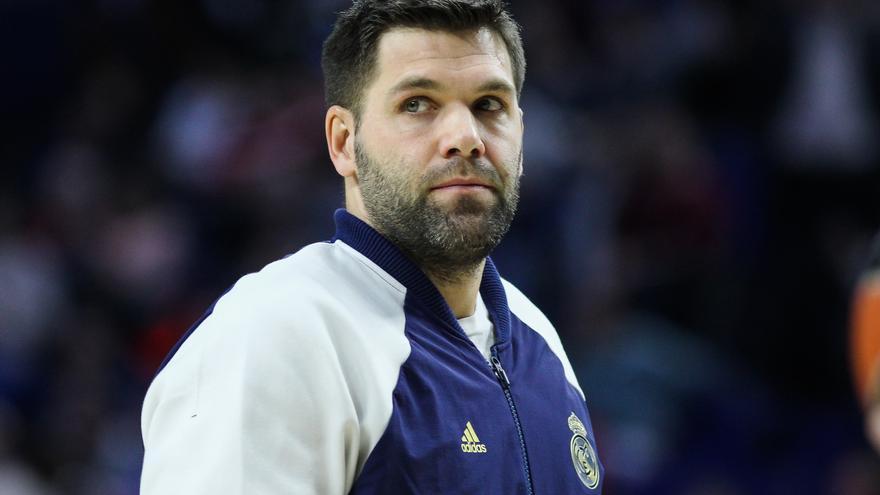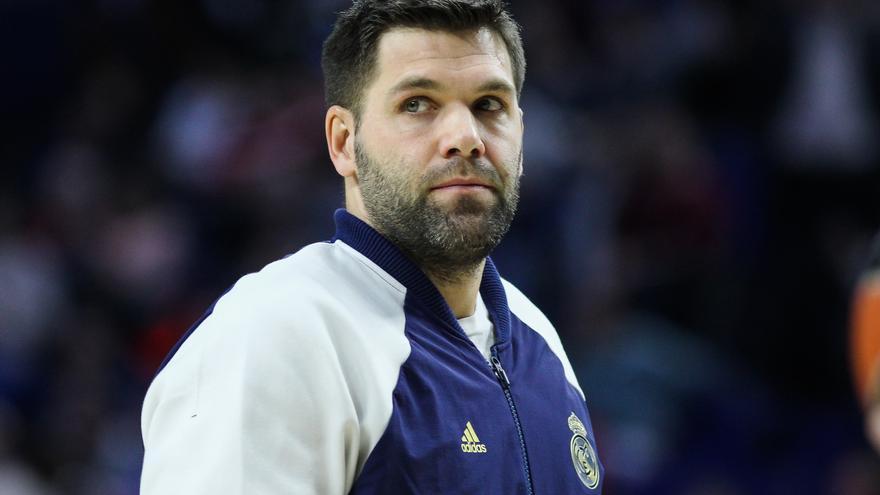 The captain of the Real Madrid Felipe Reyes has acknowledged that he never dreamed of "spending so many years at Real Madrid and achieving so many successes", nor "wear the national team jersey so many times" after a career in which he has "exceeded expectations", asking the fans to remind you "as a humble and hardworking person".
"When I have seen all the trophies together and everyone who has come to my farewell I have been very moved. When I started playing basketball I never imagined or dreamed of achieving everything I have achieved, spending so many years and achieving so many successes, not even dressing the national team's jersey so many times. It has exceeded my expectations and I am very proud. I have had a very long career, which I have wanted and wanted, "Reyes said to the press.
"I just hope that people stay with the fact that I was a player who always gave his best with humility and who was always very close to people. Above all, that they remember me as a humble and hard-working person. Only with that I am happy." added.
The pivot explained that it has not "crossed his mind to continue a year". "Mentally I was saturated, I needed a change of scene and to give priority to my family. It's okay to retire at 41, I think that's enough", he valued, without revealing yet if he plans to return to Real Madrid in the future." It is my home, I feel passion for this club and there is nothing that would make me happier than to be able to work here with young people, but it is not the time to talk about this, "he said.
"My idol was always my brother"
Within this long career of more than two decades, the Cordoba wanted to remember some "special moments". "My debut as a professional with Estudiantes, first Copa del Rey, signing for Real Madrid, my first league title as soon as I arrived in Vitoria, Copas del Rey, Leagues, the Euroleague in Madrid, the second in Belgrade, with the national team incredible moments, the best the World Cup in Japan, that celebration, the laughs that we had that night ... These are moments that remain forever engraved on you. The Olympic finals ... There are many unforgettable moments that will leave me marked by for life, "he recalled.
However, He is left with the 'thorn' of not having been able to march with the stands full of public. "Saying goodbye with an audience would have been the final dreamed of, with the fans who have given me so much throughout my career, feeling their warmth and support would have been very nice. Hearing how they chanted my name in the first game of the Endesa League final It was very nice. I was lying in bed watching the game and I almost came to tears, "he said.
Regarding the rivals that have marked him throughout his career, he especially remembered the Argentine center Luis Scola, with whom he starred in famous clashes in the duels against Baskonia. "I remember my confrontations with Scola with a lot of rivalry because we both competed to do our best, but always with camaraderie and respecting each other. I leave feeling the respect of all my rivals, "he stressed.
Also, Reyes did not want to point to an ideal quintet of teammates throughout his career out of respect. "My idol has always been my brother Alfonso. Thanks to him I started playing basketball and he has always been my reference, he would undoubtedly be in my ideal quintet. For the rest of the quintet I would need two football teams and I prefer not to say so not to leave me no one, "he concluded.