Felipe González makes fun of Iglesias and asks him to continue "screw up"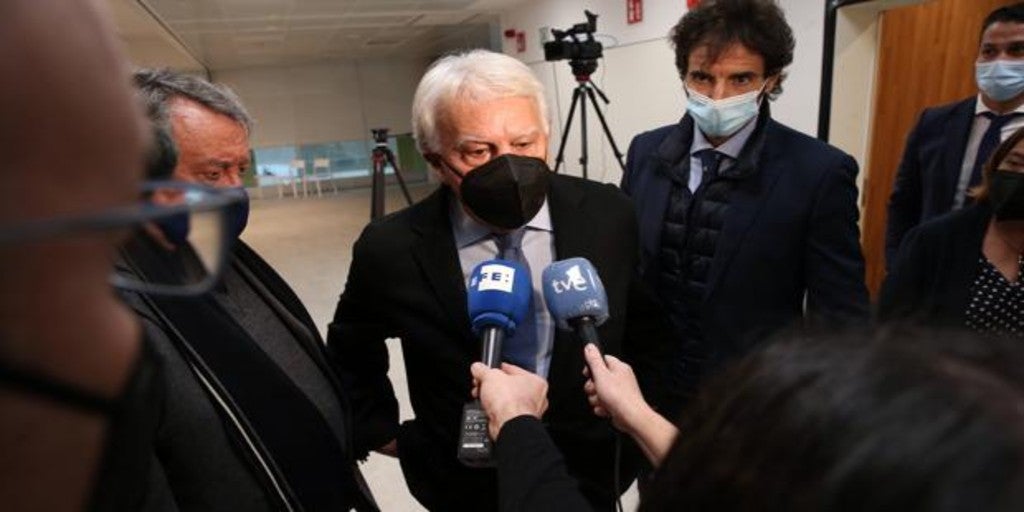 MADRID
Updated:
save

"Keep screwing up". With these words, and with irony, former President Felipe González has referred to the statements of the Second Vice President of the Government and leader of United We Can, Pablo Iglesias, in which he criticized the lack of democratic normality in Spain. "Let him insist much more on that idea," González joked with journalists. At the end of Euroforo Vocento Next Generation EU, in which he has participated after the intervention of the economic vice president of the Government, Nadia Calviño, González did not bite his tongue when asked about Iglesias' words: «In politics when he messes up, the best thing to do is to get it out quickly. But I don't want him to take it out fast», Has affirmed.
González already began his intervention with a message in this direction and, although he refused to "advise anyone" on how to manage European funds, he said that he would dare to opine, "what has become a high risk sport". The former president took part in a discussion table moderated by the deputy director of ABC, Yolanda Gómez, and in which Margaritis Schinas also participated, vice-president of the European Commission and European Commissioner for the Promotion of the European Way of Life; Ricardo Mourinho Felix, Vice President of the European Investment Bank (BEI); Miguel Arias Cañete, former European Commissioner for Action for Climate and Energy and the Chairman of Iberdrola, Ignacio Galán.
During the debate, the former president described as "surprisingly good and enormously hopeful" the set of packages and measures put in place from Europe to face the crisis. "As a European and a European I feel happy"González said. Regarding the destination of the funds, González has assured that "The most urgent thing in Spain is to reform public administrations", and has called to promote the access of small companies to the opportunity to modernize European funds.
"Large corporations have no difficulty presenting plans. SMEs have the greatest difficulty. And we have many SMEs, "he warned. Although he also highlighted the great opportunity that this program represents for Spain: «It is a great opportunity for Europe, and specifically for Spain, to reform our productive apparatus. Europe has marked a before and after ».
He has also demanded clarity in the messages on the evolution of the pandemic. «We are passing the tail of the dragon. We have a lot of hope in the vaccine, but the reality is that currently the greatest certainty is still uncertainty. Please, please, please, attention. Do we believe that people are incapable of receiving the truth as information? No, absolutely not, "said the former president.