Feign of suspension and "no to racism" of Valencia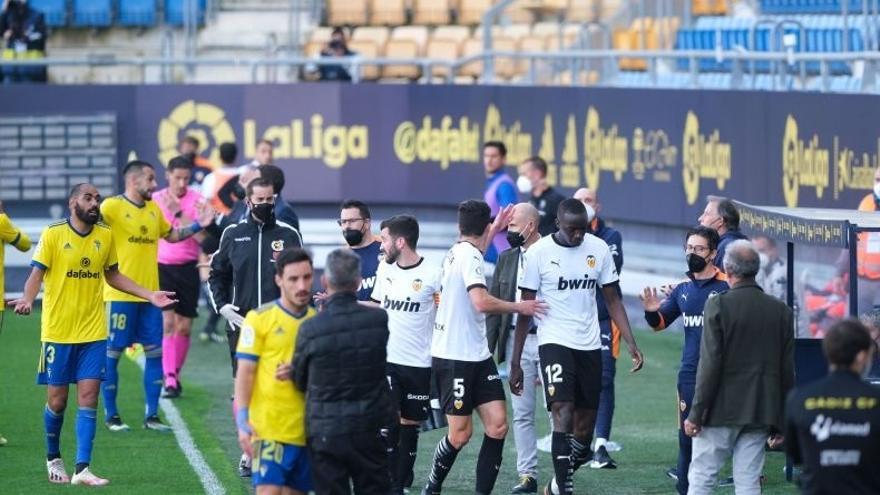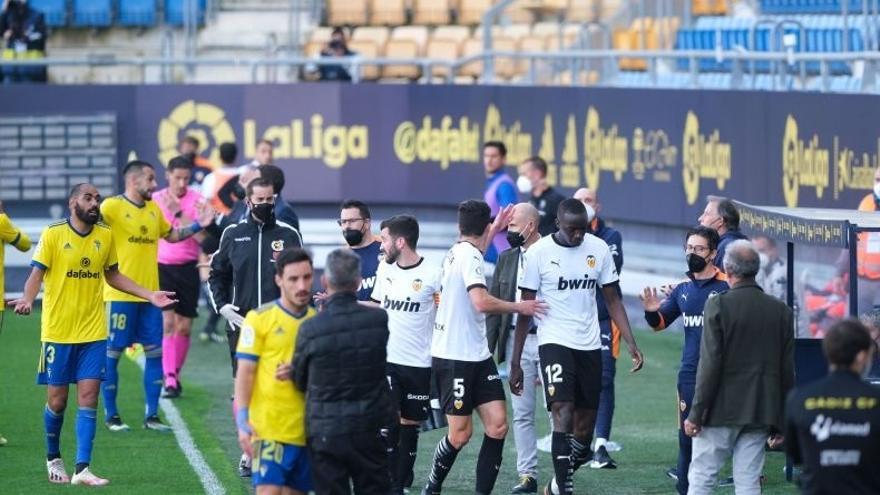 The match between Cádiz and Valencia was stopped this Saturday for half an hour due to a confrontation between Diakhaby and Cala, which ended with the player 'che' leaving the pitch followed by his teammates, while Valencia condemned racism on his Twitter.
Half an hour into the match, Ramón de Carranza, on matchday 29 of LaLiga Santander and with 1-1 on the scoreboard, both players faced the particularly upset Valencia player. The ball was in another part of the field but soon the brawl involved many players, with the referee warning the visitor.
Diakhaby's anger grew until he went straight to the locker room, accompanied by Gabriel Paulista and, behind, the rest of the team. The incident had all the signs of being racist and, after half an hour of stoppage and uncertainty, the teams returned to the pitch without the French player.
"The team has met and decides to return to fight for the shield but firm in condemning racism in all of Valencia in all its forms. No racism," wrote the box 'che' on his official Twitter account, right in the moment of the resumption of the game, waiting to know what happened by the protagonists.
"Our full support for Diakhaby. The player, who has received a racist insult, has asked his teammates to return to the field to fight," added the Valencian team in another message.