Fedetaxi considers "disruptive" and "short-term" that taxi drivers are operating with Cabify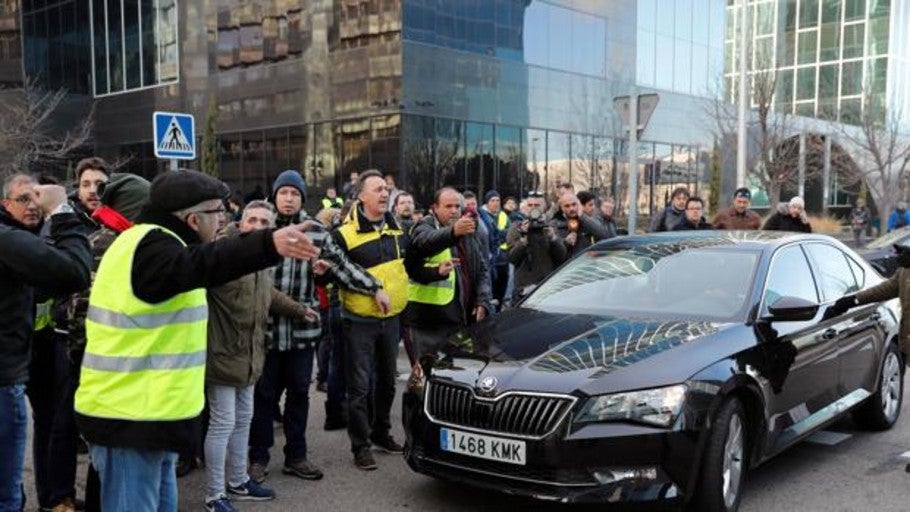 MadridUpdated:
Given the announcement by the Cabify digital platform of its start of operations in Madrid with taxi drivers, in addition to the usual VTC with which they provide their transport service, the president of the representative organization of taxi drivers in Spain, Fedetaxi and the Madrid Auto-Taxi Association, Miguel Ángel Leal, has shown his discomfort for what he considers a nonsense on the part of those fellow taxi drivers who lend themselves to the collaboration with Cabify, bordering on the performance and background that this platform has in the capital, where the VTC vehicles that provide services for the same continue in a systematic and flagrant breach of the regulation, especially in matters of illegal collection of clientele and direct collection in the street of passengers.
That the "Spanish unicorn" continues in its line of systematic breaches of the regulations is accredited with a simple review of the data of inspections of the Community and City of Madrid, with 200% annual increases in complaints to this type of vehicle, remember from the Association Guild of Madrid, member of Fedetaxi.
In this context, "we do not understand that there are taxi drivers operating with Cabify under these conditions," laments President Leal. «Especially when we have reached out on different occasions to the platform to start a constructive dialogue that avoids the violation of the regulation regarding the lease of vehicles with drivers», which must be initiated by the self-control and establishment of disciplinary practices by Cabify for with the drivers of their fleets that break the regulation.
For Fedetaxi the performance of these fellow taxi drivers is short-term and harmful to the interests of the collective to which they belong, diminishing in the long run their position in the market and the sectoral image.
In addition, the majority organization considers that Cabify's situation, by not limiting itself to mere intermediation but having constituted itself as a transport company, weakens the necessary guarantees in the provision of a public service of general interest and modifies the delivery framework indirectly. of the services of taxi to the citizenship, with universal character and without commercial factors that distort the public condition of the service.