Federico Moccia launches his first collection of children's literature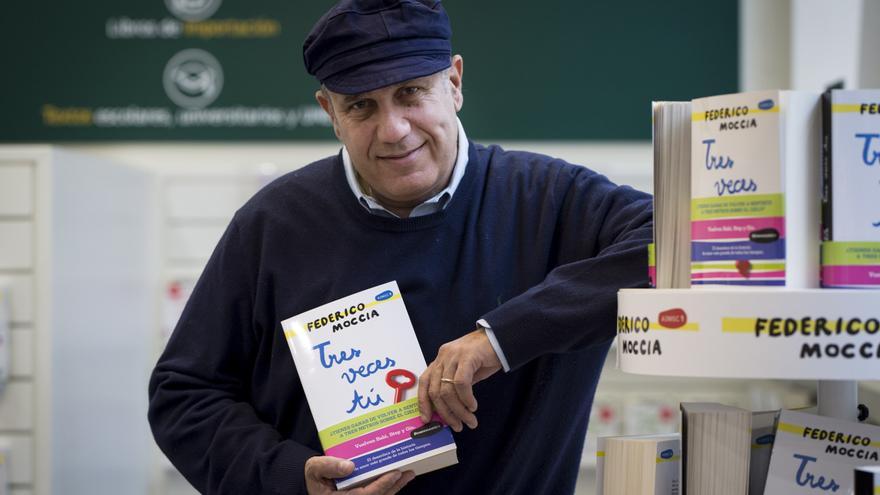 The Italian writer Federico Moccia, author of the publishing phenomenon 'A three meters above the sky', has launched his first collection of children's books, entitled 'Beniamina Wood'.
As the author himself has confessed, "I have gotten closer and closer to the child and adolescent narrative, thanks to all the readings I do for my children, who are of two different ages, a boy and a girl, and that has allowed me explore more points of view and all the typologies and modalities of narrative that fascinate them, from books to comics, from cinema to theater. "
Destiny has reported that since this Thursday the first two titles are already in bookstores from this collection, which combines adventure with a touch of romance, adapted to the author's signature style: 'The Bony Diamond Mystery' and 'A Very Confusing Contest'.
Moccia's first children's collection is starring Beniamina Wood, curious, funny, clumsy and intelligent; and, according to its author, a character with whom it is easy to identify because she is not afraid of being afraid, doubting or making mistakes and she does not care if she is not perfect. With her actions and her ability to laugh at herself, Beniamina transmits fundamental values ​​such as determination, the ability to overcome fears and the importance of friendship and family, the courage to oppose injustices, the tenacity with which she pursues their dreams.
In addition, the collection is full of references from the daily environment of children current such as the digital environment, social networks or series.
His previous works –'A three meters above the sky ',' I have desire for you ',' Excuse me if I call you love ', or' Excuse me, but I want to marry you '- became a best-selling phenomenon and achieved that thousands of teenagers will get closer to reading. With this new collection, Moccia wants to awaken interest in reading among a more childish audience.