Federer will not go to the Tokyo Olympics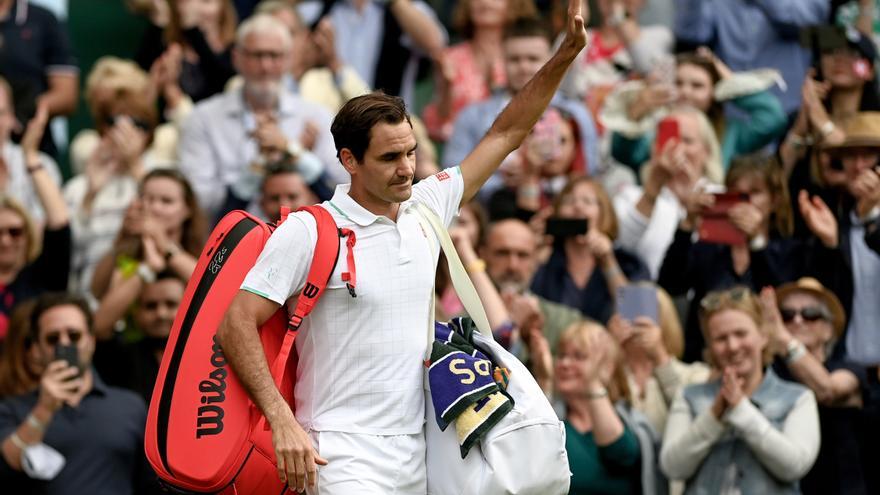 The swiss Roger Federer announced his definitive withdrawal from Tokyo Olympics when suffering a relapse of the right knee injury, in the course of the tournament Wimbledon which concluded last Sunday.
"During the grass season, I unfortunately noticed a new setback in my knee and I have assumed that I must withdraw from the Tokyo Olympics," he said in the social media the Swiss tennis player, operated on the joint a year ago. "I am very disappointed because it has been an honor and a highlight in my career every time I have represented Switzerland"added Federer who reached the Wimbledon quarterfinals.
The Swiss tennis player, 39, Olympic silver in London 2012 in the individual table and gold with Stanislas Wawrinka in doubles, in Beijing, four years earlier, indicated that recovery work has already begun. "I have already started rehabilitation with the hope of returning to the circuit at the end of this summer. I wish the entire Swiss team the best of luck and I will be cheering intensely. As always, Courage Switzerland !!", he concluded in his announcement.
Federer's loss in Tokyo joins the Spanish Rafael Nadal, who announced his absence from the Olympics after the tournament of Roland Garros. The number one in the world, the Serbian Novak Djokovic, what last Sunday he won his twentieth Grand Slam, ponder their participation olympic.