Federer retires | Canary Islands7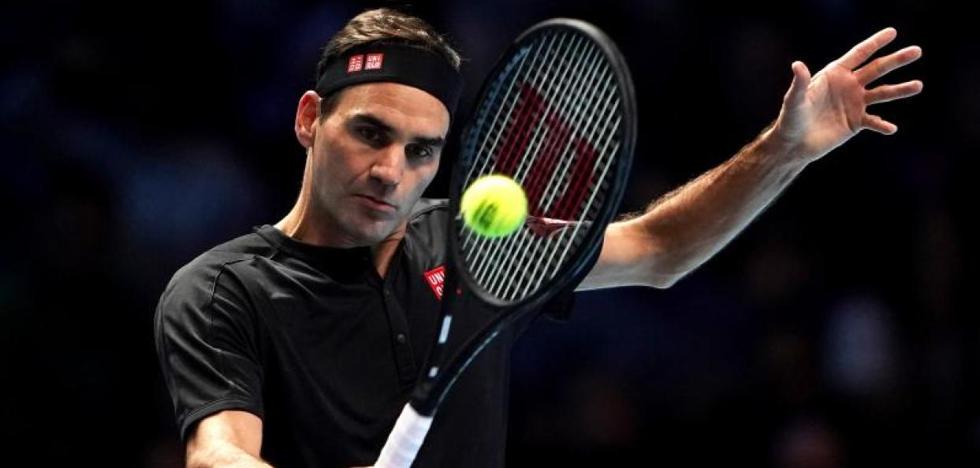 tennis legend
The Swiss announces that he will not play any more professional tournaments or Grand Slams after the Laver Cup in London
It's over. The day the tennis world feared the most has arrived. Roger Federer, one of the best tennis players in history, for many the best, announced his retirement on Thursday. He will not play any more professional tournaments or Grand Slams. His last dance will be next week at the Laver Cup, the tournament that he invented in 2017 and that will be played in London, under the mantle of his career and rivalry partners, Novak Djokovic and Rafa Nadal.
The Swiss, who has not competed since July 2021 when he lost in the Wimbledon quarterfinals, announced his decision to hang up his racket. "Of all the gifts that tennis has given me over the years, the greatest, without a doubt, is the people I have met along the way: friends, rivals and, above all, the fans. As many of you know, during the last three years I have had many problems in the form of injuries and operations. I have worked to get back to 100%, but I also know that my body has limits. I am 41 years old, I have played more than 1,500 games for 24 years. Tennis has treated me more generously than I ever dreamed of and now I must understand when it is time to end my career," Federer explained. "Next week's Laver Cup in London will be my last ATP tournament. I will play other tournaments in the future (exhibitions), but not Grand Slam or on tour », he added.
With Federer one of the greatest in history is leaving. His 20 Grand Slam titles, his 310 weeks as number one, his 103 titles, his more than 1,250 victories and his style, the most special of those who have stepped on a track, have elevated him to the Olympus where only a few are.
Some prefer Djokovic, others Nadal, but the legacy that Federer has left creates the feeling that, with his departure, nothing will ever be the same in racket sport. His one-handed backhand, his volley, his forehand and his way of playing tennis without showing effort will be a legend that all those who discover tennis without Federer in it will have to live with.
on olympus

"It is a bittersweet decision, because I am going to miss what tennis has given me a lot, but at the same time there is a lot to celebrate. I consider myself one of the luckiest people in the world. I was born with a special talent to play tennis and I did it at a level I never imagined and for much longer than I thought, "he noted.
"The last 24 years have been an incredible adventure. It has been very profound and magical. I have had the immense fortune of playing in front of you in more than 40 countries. I have laughed, I have cried, I have felt joy and pain, but, above all, I have felt alive. When my love for tennis started, I was a ball boy in Basel. I looked at my favorite players in awe, as if they were giants, and I began to dream. My dreams led me to work harder and believe in myself. I would like to thank you all, from the bottom of my heart, everyone who has helped make the dreams of a boy from Basel come true." "To tennis, I love you and I will never leave you," Federer concluded.
The Swiss will say goodbye from September 23 to 25 at the Laver Cup to be held in London, at the O2 Arena in the British capital. It will be a historic event, because for the first time the Big Three will compete in the same team and because it will be the official goodbye of Federer, who will have the support of Djokovic and Nadal, the only two capable in 150 years of tennis of questioning whether it is the best or not in history.
Federer, now 41, has undergone several knee operations in recent years, which have forced him to appear intermittently on tour. His last regular tournaments were at the beginning of 2020. Between knee arthroscopies and the pandemic, the Swiss did not return until the 2021 clay tour, after a couple of minor tournaments and playing Roland Garros and Wimbledon, Federer decided to stop. He has not been seen competing again, although on his 2022 calendar he placed the Laver Cup and the Basel tournament in October. He will only play the Laver and the legend will say goodbye.