"February 13 'is a cry of liberation told with optimism"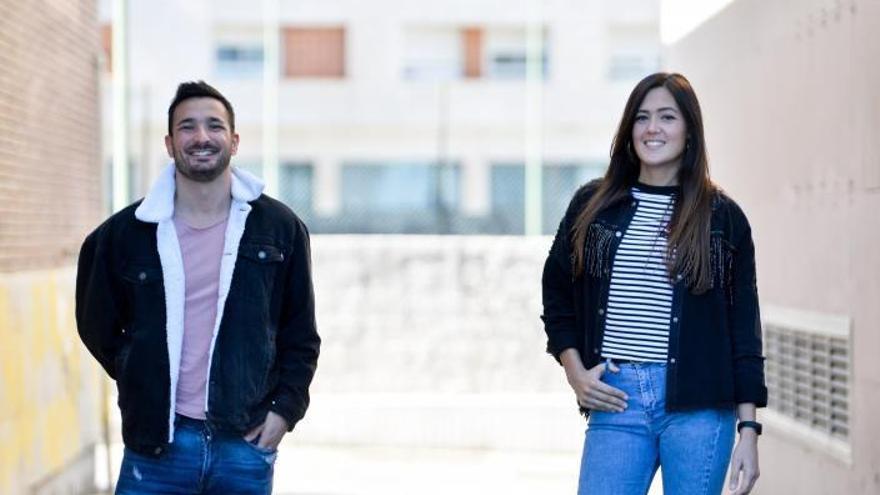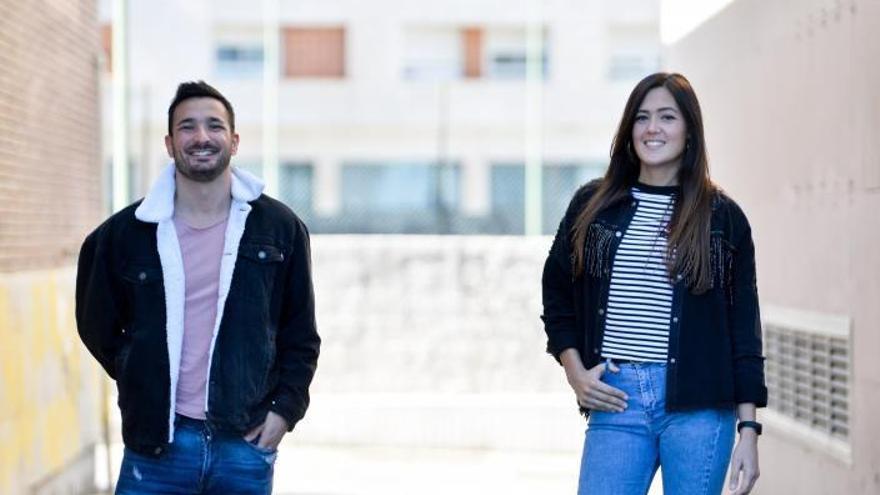 They are defined as good vibes in their rhythms. They come from the freshest and most current pop with some touches of classic Spanish pop. How do you catalog your music?
Beatriz Pérez: It's basically about pop, about music for all audiences. In all the songs we try to tell stories that have happened to us, that we have imagined or that have been told to us, although some are ballads and others, a little more lively.
What kind of stories?
BP: Love occupies an important part in the songs because I think it is something fundamental, not only the romantic but the one you have towards your family, friends or life, in general, but we also talk about other topics.
What have been your main singles and albums?
Adrián Marrero: We have a record and an EP. The best known singles are: Going up to heaven, We let it fall, It's you, The sailor's inn, I don't care and The dance. With five of them we have been at number one in Los 40 Principales Canarias. The best known is the last one, We dropped it, which we just launched and which has been a great success in networks. The previous one, Subiendo al cielo, took us on a tour of more than 100 concerts throughout the Islands for two years. We really enjoy going on stage and seeing that a lot of people sing our singles.
BP: The last concert we gave was in February 2020 at the carnivals, as the closing of the tour (which began in 2018) in which there were 10,000 people in the audience at Parque Santa Catalina because, in addition, Juanes would perform afterwards. Both the theme Going up to heaven and the people going up to heaven, everything that contained that concept gave us many joys.
What is special about your live shows?
AM: Bea connects in a special way with the public because she has a lot of self-confidence and is very close. On an artistic level, in the group we try to make the live show a bit of everything, we make a cocktail so that people feel like something unforgettable where they had a great time. We try to play, from very happy songs, to more romantic moments, with some ballads. In a concert we seek to tell a global story, as if they were several chapters of the same series, creating a common concept.
How would you define your voice, Beatriz?
BP: I think it is versatile. I have a fairly broad musical interest. I like it, from rock to a ballad or to an isa and a folia. I sing everything at all hours, which has made my voice able to adapt to different styles. I have given, from rock concerts to having dedicated songs to divas like Whitney Houston.
What did participation in La Voz de Antena 3 mean for you in 2019?
BP: A dream, something that I did not expect or have planned. I didn't even show up, they called me. Having the opportunity to sing for 3 or 4 million viewers on each program, in addition to the amount of people who saw it on networks, especially in South America, was incredible.
AM: In your best-known performance in which you performed Nada es para siempre by Luis Fonsi, we added a million views.
BP: That opportunity to reach so many people, to get to know me and to be able to sing before Luis Fonsi, Pablo López, Paulina Rubio or Antonio Orozco is a luxury. Also, Fonsi got on his knees and told me that I did his song better than him. Living that experience was like being in a summer camp with your classmates, it is very enjoyable.
What position did you get?
BP: In the final battles when I was up against a girl from my team, Linda Rodrigo, who I loved.
It gave them greater diffusion and opened professional doors …
AM: When Beatriz returned to the Canary Islands they already valued her in a different way, they noticed her voice and her talent in the industry and the telephone did not stop ringing in the following months for hiring. Also, we became popular in South and Central America. Now we are heard a lot on Spotify in Mexico and Argentina, more than in Spain, even.
BP: We would love to tour South America, but now, as things are, we are content with being able to play live. Since February 2020 we have only had three concerts. The culture and entertainment sector is being hit hard by the pandemic and we need to get out of this situation as soon as possible.
How are they going to conquer the peninsular market?
AM: We have been fortunate to enter the M2 Music label, which I think will open doors for us. With the new single that we release today, titled February 13, we will be able to enter, not only in the Archipelago, where they already know us, but in the rest of Spain.
Are you planning to beat all the figures with February 13th, as you did with Subiendo al cielo produced by guitarist David Palau or with Lo let us fall, your previous single?
BP: The idea is always to go further, as has been happening. We like to improve ourselves and achieve better results every time.
Will the launch be in digital format?
AM: From today it will be available on all digital platforms. The video clip will appear on the YouTube channel on the 17th.
How do you define this song in sound, aesthetics and lyrics?
BP: It's like a cry of liberation, a moment when you realize that enough is enough, that you've had enough of these somewhat stormy relationships of comings and goings. When you realize that you have not been taken care of as you deserve, you put a full stop. There is a moment of empowerment, of saying that I love myself even if you don't. A cry of liberation, as I say, but told in an optimistic way. Although the song carries some anger for having played with the feelings, the person has already overcome it and does not want to be told stories. The rhythm of the song accompanies the feeling that now everything is fine, that since you've left I'm great, so don't come to bother me.
Do you want people to identify with the single now for Valentine's Day?
BP: I think that many people are going to feel identified because it is like a second part of We drop it that recounted a break from another point of view. The previous song is now answered with this one. People identified a lot with the previous single and the same will happen with the new one. We don't believe in bad luck, that's why the topic is called February 13. Also, the title is more original than February 14. When you feel that Valentine's date is approaching and you do not get sad or remember, it means that you have overcome that love.
AM: On February 14, if someone has suffered a breakup, they will remember that relationship, but we anticipate oblivion before that date. For the group, on the other hand, it has represented a very important evolution in the sound issue. We have worked with producers in Madrid and Barcelona and we have advanced in sound aesthetics. We keep doing pop and telling the same stories, but the clothes we wear them have changed. The aesthetic of this new single is very fresh and current, always with our stamp. The improvements have been, in part, thanks to the production of Adrián Vega.
They say they are working well on the networks.
BP: Networks, from the beginning, have been a tool, a way of connecting with our audience beyond the concerts. We have always tried to keep them active and read what the fans want to say. We have more than 80,000 followers. They represent a thermometer of what the public wants and the topics they like the most. They help us move forward and we create a bond with them. For example, we have a group of people called The Key Family who meet up to go to concerts, they make videos for us, they always have details with us and they appear in the front row with the Last Key t-shirts.
Does the whole group blend in, with the two guitarists, the drummer and the soloist?
BP: We get along very well and work perfectly together. It is a luxury to be able to have a team that works because, in the end, we are all pieces of the same gear. Each one has its role, but when composing a song Adrián usually provides the main idea. However, the rest of us also add our criteria. For example, the proposal for the title February 13 and the concept was by Javi, the drummer. A very positive synergy is created between everyone.
AM: We spend a lot of hours together and, even so, everything is very productive. We form a work group that spends hours and hours composing. For the new songs that will be coming out this year, we retired for almost a week to a rural house in Artenara where we dedicated ourselves intensely to composing and finishing the lyrics, with a wonderful coexistence because, in addition to co-workers, we are friends. Each one has a strength that they contribute to create the songs.
BP: Since we couldn't do the planned tour last year, we've had a lot of time to put out new songs that we already had in mind, enough material to make an album.
AM: It has been our most prolific time. For example, the February 13 letter was finished creating in a zoom video call during quarantine.
You, Beatriz, are also presenting a program on Regional Television …
BP: I have had two occasions to be the presenter of the Canary TV, one at the Christmas gala on December 25, 2019 and the other in 2020 at a Christmas Eve musical gala. They proposed it to me and I discovered that I am interested in the whole world of the small screen. My first love will always be music, but this other aspect has also involved me. Last year's event used, for the first time, a very innovative virtual set in Spain, and I was left alone in front of the program.