"Fear The Walking Dead' confronts me with perseverance "| Culture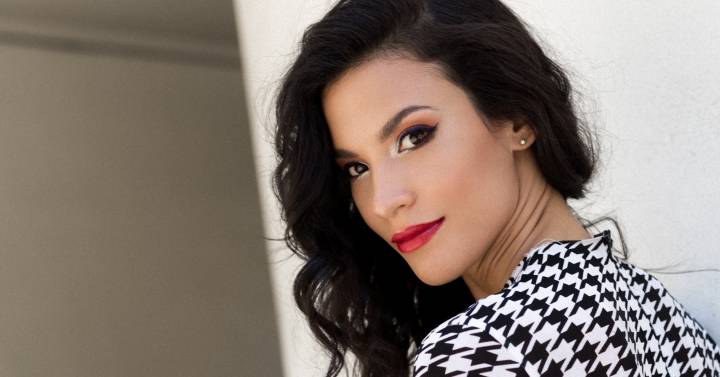 Jurassic Park and Titanic were the first two films that transported Danay García (Havana, 1984) to another world. Since then, the Cuban actress has not stopped telling stories. From a very young age, thanks to gymnastics and ballet, she learned the meaning of discipline. He entered the theater on his home island and at 19 he went to the United States to continue his career as an actress. A couple of years passed until in 2006 he achieved his first role as co-star in the Prison Break series. He was followed by roles in Supernatural or CSI: NY, until in 2016 he won the role of Luciana Gálvez, one of the survivors of the apocalypse narrated by the Fear series The Walking Dead. García, now also a writer, producer and director, recently presented her first short film, La cura, at the Baja California Film Festival.
Regarding your work, what are you most proud of?
I am very proud to have Luciana for three and a half years now. In these times nobody can live a character for so many years and see its transcendence. I have been able to explore many parts of me and Luciana in the apocalypse. I don't take that achievement for granted.
They have something in common?
I think this show confronts me with perseverance every day. And I think that is one of the things that does not stop us from either, that keeps us alive. The characters are living the apocalypse and it is quite exhausting in every way for seven months a year. That makes me continue from this character chapter after chapter.
Has your character helped you personally?
Yes, and not only my character, but this whole world. I am a super grateful person for all the things and everything that I have achieved, for the people I want, my health, with my world. 17 hours a day I spend in a desolate world, in one that there is absolutely nothing and then on the weekends I go to the normal world and it's like wow !, how about if all this changes. The show over the years has kept me grounded and made me reflect on how everything can suddenly change.
How would you face a zombie apocalypse?
Oh my God! That's the million dollar question. At the moment I don't have the shotgun that I have in the program, but I would look for one, it is definitely an important tool in the apocalypse. I would try to save water and definitely not look for a plane to go anywhere.
What movie changed your life?
Jurassic Park is a movie that I will not forget and it is the first one I remember seeing in the cinema and having returned home and thinking that there really was such a place, how the magic of cinema transports you and I loved that.
What does it mean to be an actress?
I feel that we actors have a very strong responsibility to impact the world, because in the end we want to tell a story and we have to be very responsible and very assertive about what we tell and what characters we want to be part of us. It is something that should not be taken lightly.
Who would you like to sit at a party with?
I would love to start with Frida Kahlo, I have many questions for her. I went to her house in Mexico and it is like I would like to stay for tea while I would see her paint. Also with Meryl Streep and ask her how she has achieved exciting acting things and that have transcended decades, that would be very beautiful.
Who is your favorite author?
Definitely Gabriel García Márquez. I have read all his stories, his chronicles and how human. I would have liked to have had a Colombian coffee with him, in Cartagena.
What is the last music you heard on Spotify?
I heard the Buena Vista Social Club. It is an extraordinary record.
Which is your favorite place?
I love my house, but I tell you because I have been away from it for a long time.
Any recurring dreams?
My passion is telling stories. I just released a short film entitled The Cure, and it really was an extraordinary experience to be behind the camera completely. I wrote it, produced and co-directed. Right now I am creating and living a dream of life with my production company This Is Happening.
Where would you not like to live?
Where you see children suffer.
(tagsToTranslate) fear the walking dead (t) confront (t) perseverance (t) actress (t) danay garcía (t) present (t) first (t) short film (t) the (t) cure (t) festival of baja california cinema



Source link