Farewell to the soprano Edita Gruberova, the queen of coloratura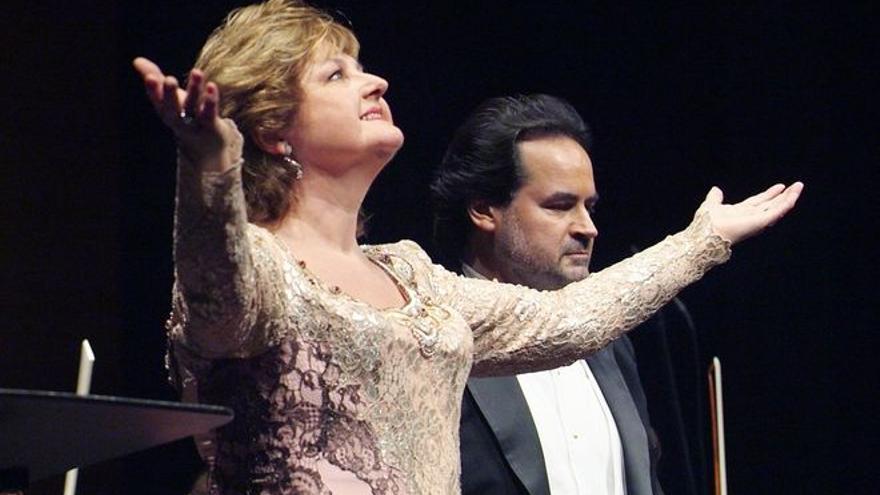 There is always speculation, research and theorizing regarding suitable formulas to preserve and expand audiences as specific as those of classical music and opera. But one of the key factors is undoubtedly the talent of the performers. Nothing better than a big star to create fans. Edita Gruberova demonstrated this on stage, standing out above all at the Vienna Opera, in Munich, in Zurich or at the Barcelona Liceu, with whose audience he had an idyll for four decades. The legendary soprano from Bratislava (Slovakia), considered 'the queen of coloratura' and one of the most applauded defenders of romantic 'bel canto', died on Monday, October 18 in Zurich, as announced by the artist's family through a statement issued by the singer's agency.
Born on December 23, 1946, Gruberova walked her talent through the most important stages of the world, Rising to fame from the Vienna Opera, where she made her debut in the 1970s as Queen of the Night in Mozart's 'The Magic Flute', Theater in which she said goodbye to the stage and in which she was honored with the title of honorary member and 'Kammersänger', recognition also awarded by the Bayerische Staatsoper in Munich. She had debuted in her country as Rosina from Rossini's 'Il barbiere di Siviglia' in 1968, while at the Liceu he made his presentation in 1978 as Konstanze in Mozart's 'El rapto del serarallo'. From then on, his performances at the Gran Teatre would follow one another to offer a large part of his repertoire, including a first stage with titles such as 'La traviata', 'Lucia di Lammermoor' or 'Ariadne auf Naxos', to later publicize part important of his bel canto repertoire such as Donizetti's trilogy of the Tudor queens and other titles by this author, such as 'La fille du régiment', in addition to Bellini's operas 'I puritani' or 'La sonnambula' and without forgetting several recitals and concerts in which he caused the delirium of his fans.
His performances always left their mark. Her technical mastery was absolute, as was her astonishing ability to emit very pianist, treble and treble, to embellish with trills, scales and whatever was needed, doing with her voice what she wanted and leaving fans fascinated by her virtuous skills. . Despite being a light coloratura soprano, she knew how to bring to her land roles conceived for more central tessitura, managing to dazzle even with 'a priori' roles that were not suitable for her, as happened with her 'Norma', a Bellini title that she incorporated into its repertoire already in the last years of trajectory. For the history of the Liceu there will be those evenings in which the high school students did not let her leave the stage with their ovations once the show was over: with his 2003 'Maria Stuarda' he reached the local record reaching 25 minutes of applause. In this way, he contributed to keeping the Catalan coliseum among the elite of 'belcantism', in the footsteps of Montserrat Caballé.
Trained in her native country, Edita Gruberova began her career after winning the Toulouse Singing Competition (France) to later settle in Vienna. From there, being a member of the company, she was invited to sing in the main theaters and festivals in Europe, Asia and America, conquering all kinds of audiences. She worked with the greatest musical and stage directors of her time, recording around thirty titles for major labels, although as of 1993 she would only do so for the record company that she herself helped to found.
In 2019 he decided to retire from the stage after a legendary and successful career.