Farewell to Rafael Zurita, defender of Tenerife and son and father of journalists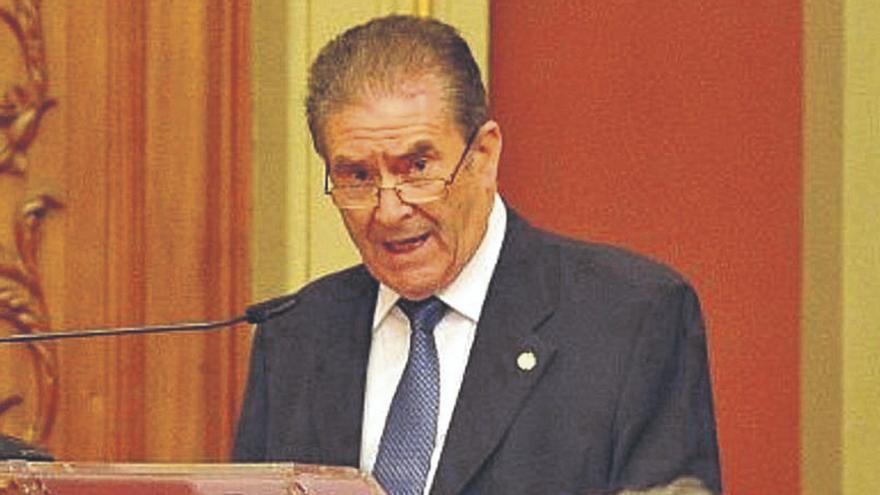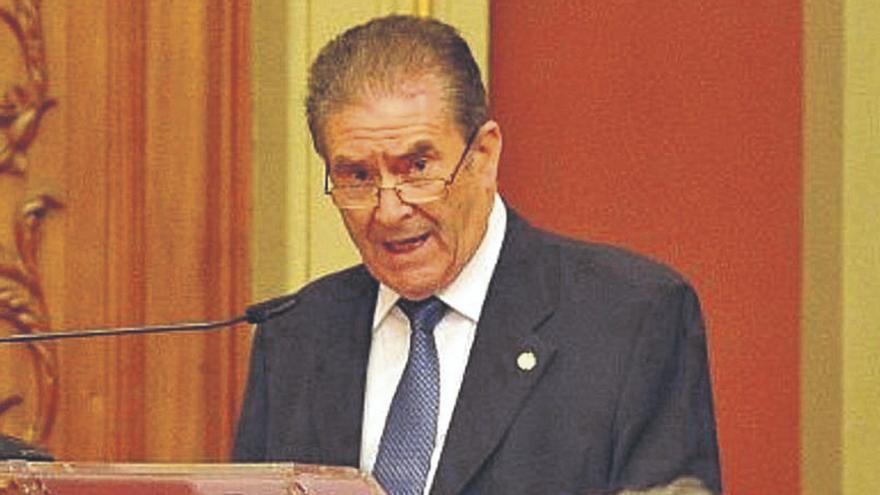 At the labor level, he held the position of Chief of Services of the Telegraph Corps. A regular contributor to the media, Zurita promoted the newspaper Deportes 7 Islas and the magazines Canarias Ilustrada and Canarias Gráfica, the latter in its second stage.
Rafael Zurita Molina was born in Santa Cruz de Tenerife in 1938. After completing his Baccalaureate at the Pious Schools, in 1956 he entered the Telegraph Corps by opposition. One of his destinations, San Miguel de Abona, in 1959, "forever engraved the landscape of the South, impregnated with chasnera stone," as he himself acknowledges in one of his works, El Sur de Tenerife.
Impregnated since childhood by the world of graphic arts and information – son, brother and father of journalists, among the latter the professor of the Faculty of the ULL José Luis Zurita – published articles in La Tarde, Diario de Avisos y Deportes 7 Islas , as well as in the magazines that he helped develop, as well as collaborating in radio talk shows. He paid special attention to the port of Santa Cruz de Tenerife, the fruit of which were his work Chronicles of the Port of Santa Cruz de Tenerife and the journalistic series Puerto y Puerta.
He was a member of the Tertulia de Amigos del 25 de Julio and of the Royal Economic Society of Friends of the Country of Tenerife. Also founding president of the Víctor Zurita Soler Canarian Foundation. Those who knew and treated him highlight his gift of people, erudition, chivalry and kindness. He also cultivated himself as a writer and leaves three books to his credit: Tenerife with the smell of ink, where he reviews the birth and consolidation of the graphic arts sector on the island; The South of Tenerife. Chronography of a Landscape and Chronicles of the Port of Santa Cruz de Tenerife.
Along with his large family, the wake was attended by people linked to Telegraphs, journalism and Santa Cruz society. The mayor of the capital, José Manuel Bermúdez, also appeared. After the funeral, his brother, the prestigious pediatrician Amado Zurita, current president of the Víctor Zurita Foundation, took the floor. In the heartfelt speech, he conveyed the virtues of the deceased, while praising his wife, Maribel Andión, with whom he had three children: Rafael, José Luis and Isabel. The doctor ended with some verses by Amado Nervo: "I loved, I was loved, the sun caressed my face. / Life, you owe me nothing! Life, we are / at peace! ".