FAPE asks Celaá to allow journalists to teach Language classes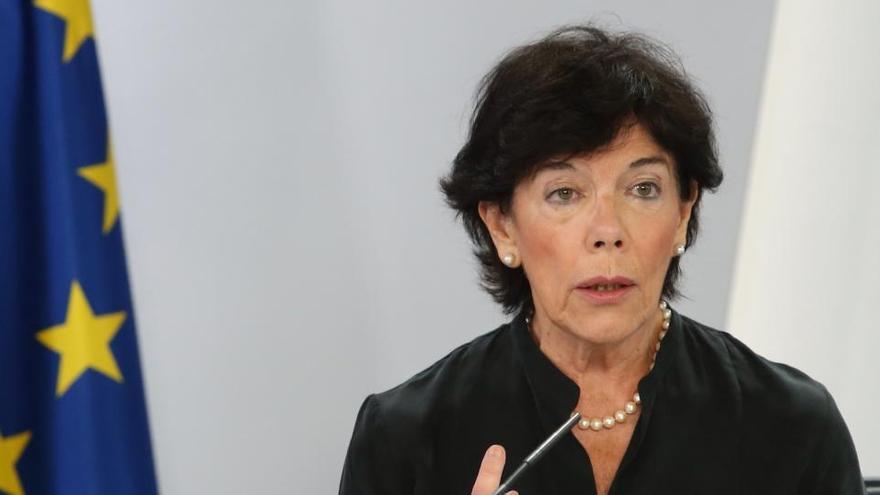 The Federation of Associations of Journalists of Spain (FAPE) has asked the Minister of Education, Isabel Celaá, which allows journalists to teach Spanish in subsidized or private centers that have the qualifying master's degree in this specialty as well as in Literature or Foreign Languages.
He did so in a letter in which the president of the FAPE, Nemesio Rodriguez, also asks the minister that journalists can be part of the interim pockets and asks for an interview to inform him of the situation.
The FAPE explains in a statement that it promotes this new request after Celaá said this Thursday that the ministry is going to make flexible, in an exceptional and limited way, the requirements for the exercise of teaching while the health crisis caused by the coronavirus, so that it will not be necessary to have the master's degree in teacher training necessary for teaching.
Rodríguez points out that the current disqualification of journalists from teaching is due to the "late" application of the royal decree that prevents professionals from careers that are not assigned to Humanities from exercising as professors of these subjects and in the case of Journalism, specifies the FAPE, belongs to Social Sciences.
The regulations, in the opinion of this federation, are "inconsistent" if one takes into account that many journalism professionals have been hired after July 2010 and that teaching has been, since 1995, one of the professional opportunities for these graduates.
Likewise, the official master's degree that qualifies for teaching, the well-known MAES (former CAP), contemplates as a preferred route for journalists and graduates in Communication Sciences the specialization in Language and Literature and Foreign Languages.
FAPE has also addressed parliamentary groups.
Another of the demands of the FAPE, reflected in the letter from its president to Minister Celaá, is the possibility that Education implants in Secondary a Journalism / Communication subject.