Fangoria: "Everyone prophesied that after 'Dancing' we would disappear"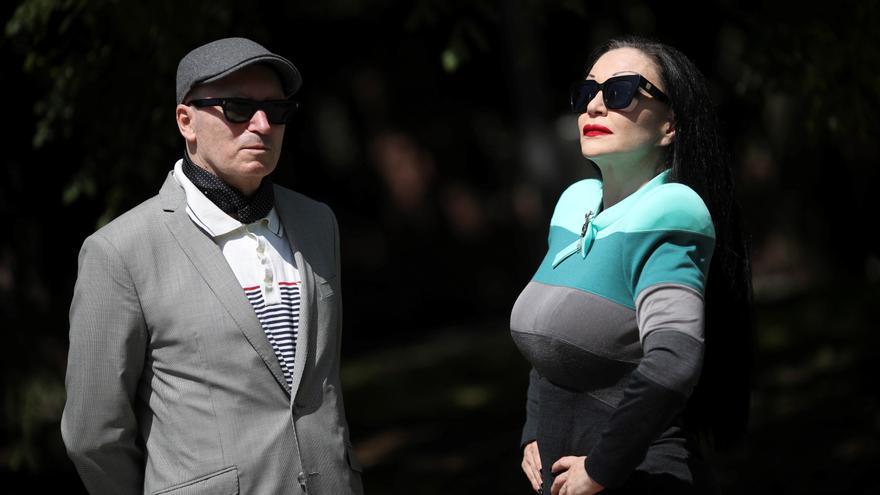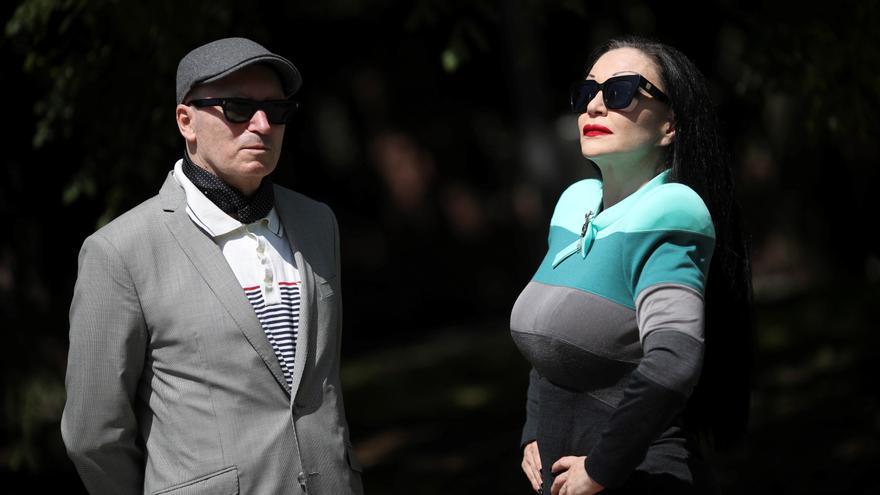 If the pandemic has left some verification is that the plans can easily go to the fret, a kind of invitation to the 'Absolute Momentism' that Fangoria has turned into his first song 'postcovid' for return to the stage and claim a philosophy of life with which they have not done badly.
"Because of our work, our future is never secure. We could have disappeared after 'Bailando', which is what everyone prophesied to us. Then, without Carlos Berlanga, they told us that Dinarama was nothing. And this is how we have always been, on the tightrope and in that absolute momentism"Nacho Canut recalls next to his partner Alaska in a talk with Efe.
The coronavirus cyclone took them ahead of a score of concerts scheduled for 2020, including one at the Viva Latino festival in Mexico, where they planned to travel just the day the event was announced. state of alarm in Spain. "When the lockdown hard, we got together to eat and the same thing happened to us, we left with a mentally made album. Because, no matter how much we claim absolute momentism here, we can't help making plans"says the duo, who wanted to return to the stage with something new.
There had been no studio album with their own and unpublished material since 'Miscellany of songs for advanced robotics' (2017), which was followed in 2019 and 2020 by two cover versions released on the occasion of their 30th anniversary as Fangoria. Now that "everything that is precovid seems very distant", as they point out, their return comes in the form of an EP, recovering a tradition started in the days of Dinarama and with only three new songs. "An album of many songs now does not feel like, but yes this EP and, perhaps, in a few months another and then another until three ", they anticipate.
Titled 'Pop Existentialism' (Warner Music), it opens with 'Absolute Momentism', an expression coined by Moria Casán that they have made their own with music by Guille Milkyway and whose message makes them enter into debate among themselves, once again. "It is difficult to apply it", recognizes Alaska, for whom that philosophy is "mentally very frustrating, like being on a diet and skipping it all the time, because the reality is very different and the wheel of the world turns and turns ".
"99% of the animals on earth do 'carpe diem', I don't know why we are required to plan," says Canut, convinced that "the less you plan, the less complicated life is". That transience of the moment has been transferred to music, they say, and only a song like 'Yesterday' survives the generational change without problems." People are not capable of singing a Beyoncé or Britney song, "argues 50 Male% of Fangoria, for whom among the themes of Fangoria only one would endure the passage of time: "Who cares".
His EP is completed, on the one hand, with 'Satanism, abstract art and rock & roll' and with two more versions of it, one in the key of 'techno pop' and the other 'acid house', showing once again the musical pillars and lack of dogmatism of the duo. "We are interested in all points of view. Only with rock and roll would we be more than bored," they explain.
The third theme is 'Fantasmagoria', according to them, what they would have dedicated themselves to if they had been born at the end of the 19th century. "The phantasmagoria was all a falsehood, a frivolity and a lie, which is what we are," says Canut. "But in the phantasmagoria there are charlatans who profit, when we are actually the deluded ones. But because we let ourselves be fooled and it suits us, "Alaska adds.
They will shortly begin the tour that will return them to the stages to recover the dates that were pending in 2020 and offer some new ones. "They told us: 'Let's see, this year there will be a reduced capacity, you can't do everything as usual, better a small format.' But with us there is no small format: either all pussy or nothing", claims the duo, who on July 3 will perform at the Jardins de Pedralbes Festival in Barcelona, ​​at the Festival D'Estiu in Tarragona on the 14th and at Botanical Nights in Madrid on the 16th and 17th.
Then, they will pass through Murcia (Murcia On Festival, July 23), the Tarragona town of Sitges (Jardins Terramar, July 30), Roses in Girona (Sons del Mar Festival, August 5), the Benidorm Summer Nights ( August 6), through Alicante capital (Pier 12, August 7) ​​and Madrigueras, in Albacete (Municipal Sports Center, August 28).