Families served by Cáritas in the Canary Islands double due to Covid-19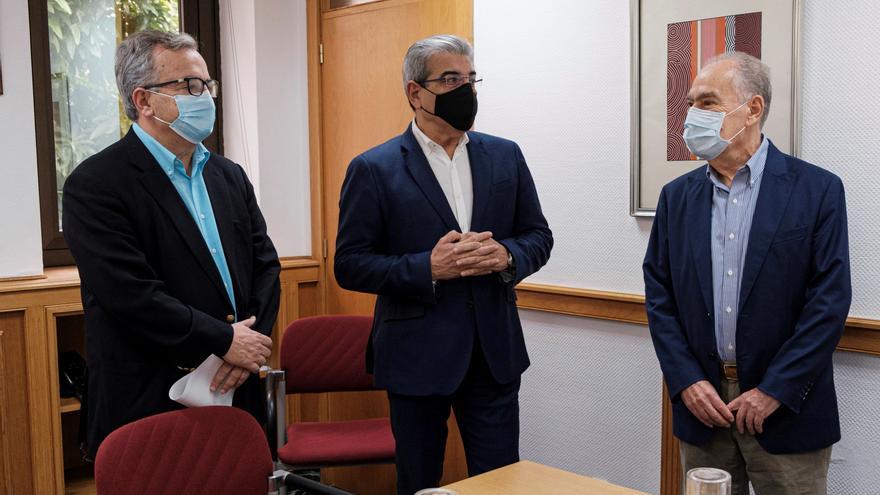 The number of families without resources served by Caritas Diocesana it has doubled this year in the Canary Islands, reaching about 18,000, when in 2019 there were 9,000, by the Covid-19, which has made appear new profiles of applicants for aid among groups that had never asked for it before, now running out of income.
Young couples under 35 years of age, with two minors in their care and who "lived reasonably well" working in the underground economy, with incomes of 2,200 to 2,800 euros per month, make up "a very specific profile" of the new poor who "the situation has left on the streets," as the director of Cáritas Diocesana de Canarias, Gonzalo Marrero, explained this Thursday.
Another group that has increased the volume of applicants for help from the organization – he highlighted – is that of the women who lived from prostitution, people of "great social vulnerability" who have also lost their sources of income due to the fact that their business "practically closed" as a result of the health crisis.
The hardships of both have been aggravated, in addition, by the fact that they have not only lost their jobs but, at the same time, "without any possibility of help" due to unemployment or similar not officially listed as a workforce with work occupation, he wanted to underline.
The increase in the demand for help generated by these "new groups of people who previously did not go to Cáritas, neither to its general services nor to the parish", has added to the increased needs of other social groups, like that of the homeless, until skyrocket NGO spending between April and June of this year in more than one million euros above the forecast only in the province of Las Palmas, his area of ​​responsibility, has exposed.
Remembering that the budget of the Cáritas of the Diocese of the Canary Islands, at the provincial level, usually amounts to just over 5 million euros for the entire year.
Therefore, Gonzalo Marrero has asked that also increase the money contributed by the Autonomous Government to help finance his services, in a meeting he held this Thursday with the vice president and counselor of the Executive Treasury, Román Rodríguez.
Although it has not detailed how much more funds it would need from the autonomous community, which until now cost more than half of its annual budget, giving an amount exceeding 3 million euros.
Roman RodriguezIn any case, he has been receptive to their demands, as he has stated in some statements he made with Gonzalo Marrero at the end of the meeting.
Although without specifying either to what extent the amount allocated to Cáritas could grow, the also Minister of Finance has stated that the Canarian Government keep your commitment to that organization, of which he said that "everything he does with very few resources is impressive", stressing that they solve "difficult realities that this unjust society generates, and to which administrations have problems to reach".
From these premises, Román Rodríguez has indicated that he has proceeded to "reiterate the Government's commitment to redouble that cooperation effort" that it is carrying out with Cáritas, and has affirmed that to make that purpose possible, it is counting on the increase in spending on social matters planned for 2021 in the islands, both through regional budgets and direct transfers or expenditures from the State.
Since, according to their calculations, more than 500 million euros from the regional accounts will be allocated to this matter, an investment that is expected to be reinforced in the archipelago with about 70 million euros more of social spending that other public administrations would contribute, especially the state one, charged to initiatives such as the minimum vital income, which is expected to receive tens of thousands of island families.