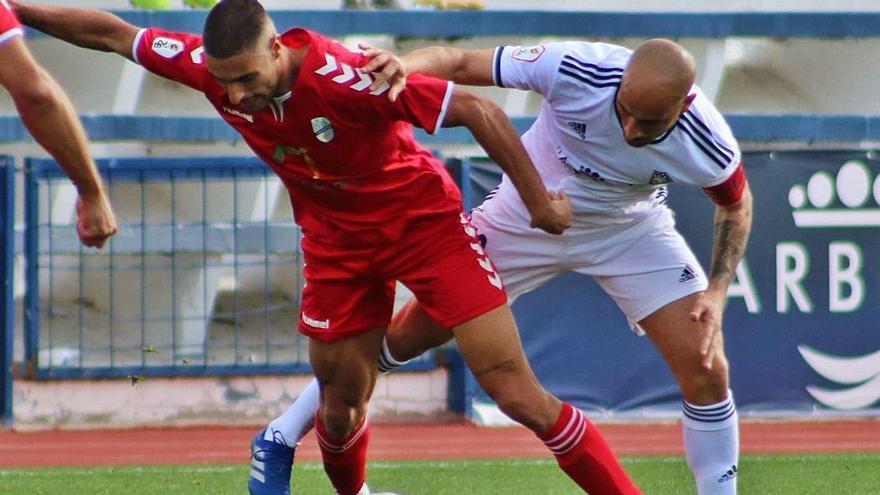 The Tamaraceite keep showing that He is not bluffing in this group 4A of the bronze category of Spanish football and he likes it in front of him Marbella for establish themselves in third place (1-3). In fifteen minutes of the second half the pupils of Chus Trujillo secured their first victory away from Juan Guedes, with goals from Toni Segura, penalty, and debutant Ismael Fagir, with a doublet. López Silva and David González They brought out their quality at the Lorenzo Cuevas and were unstoppable for the people of Malaga.
As soon as the fight began, Toni Segura saw Alfonso Herrero ahead and tried with a shot, from long distance, that went over the crossbar. Next, Marbella responded with a poisoned center by Alfred Planas, which the Tenerife goalkeeper Nauzet García had to send, with many difficulties, to a corner kick.
Passed the equator of the first halfLópez Silva, from the Malaga left flank, faced his pair, being finally knocked down inside the area by Ezequiel Busquets, signaling the referee the maximum penalty. Toni Segura took responsibility and did not fail, from eleven meters, to overtake Chus Trujillo's squad on the scoreboard.
Ten minutes later, an error in the delivery of Ezequiel Busquets was taken advantage of by López Silva, who had the necessary temperance to cut an opponent and serve on the debutant Ismael Fagir, who did not get nervous to get his first goal with the Tamaraceite shirt .
In minute 42, the Támara got his third goal with a play in which López Silva again filtered for Ismael Fagir, who stood before Alfonso Herrero and beat him low.
With the development of the second half, Marbella was more active in search of their second goal, and was able to achieve it in the 72nd minute, with a header from Carlos Blanco, after a free kick by Esteban Granero. Immediately afterwards, a shot by Rafa Chumbi, after a commotion in the area, crashed into the wood.
With this victory and the defeat of Atlético Sanluqueño against San Fernando by 2-0 Tamaraceite is third, with 20 points.